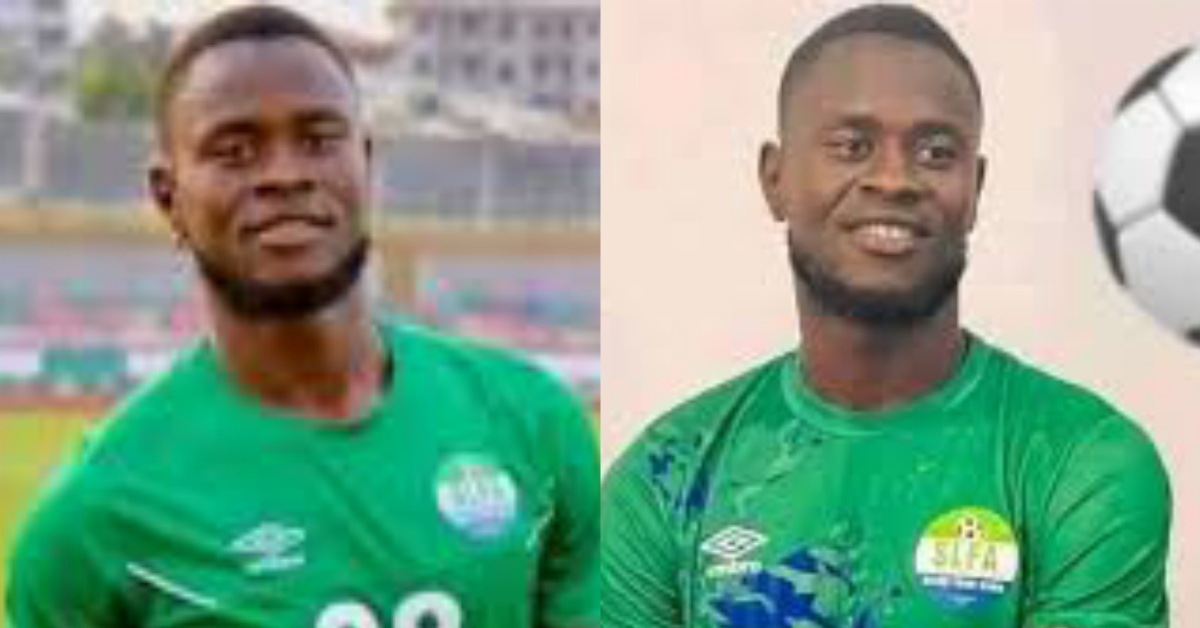 Musa Tombo Spotted Beating Drum in the Stands at Bo Rangers Match
Musa Noah Kamara popularly known as 'Musa Tombo' was spotted in the stands beating drums with fans during Bo Rangers match against Kamboi Eagles on Sunday.
In a video shared on social media, the former Bo Rangers striker was in buoyant mood, beating a drum and dancing, with excited fans shouting his name in the stands.
Tombo was part of the Bo Rangers team that made history last year. He won the Golden Boot and Best Player Award as Rangers won their first ever league title.
He was also part of the Leone Stars team that made history in Cameroon last year. He scored in the country's 2-2 draw against Ivory Coast.
The Leone stars striker went on to sign a two-year deal with Al-Ittihad Sports Club of Libya. Barely a week after signing for the club, he sensationally claimed his life is in danger and wants to leave Libya. In a series of videos posted on social media, Kamara was seen holding a knife while claiming he will 'die' if he continues staying in Libya.
The Sierra Leone Football Association (SLFA) conducted investigation on the matter and ruled that he must honour his contract with the Libyan club. Bo Rangers also terminated his comtract due to lack of professionalism.
The mercurial striker has been saddled with controversies for some time now, several times facing rebuke from the local clubs he played for, and the FA, for ignoring principles and turning up for area football games instead of honoring his contractual duties.
In this latest video, different reactions and comments have been coming from Sierra Leoneans on social media. Some are alluding that he has gone from a footballer to a spectator, while other calling for him to put his house in order and get back to the pitch.
Watch video below 👇