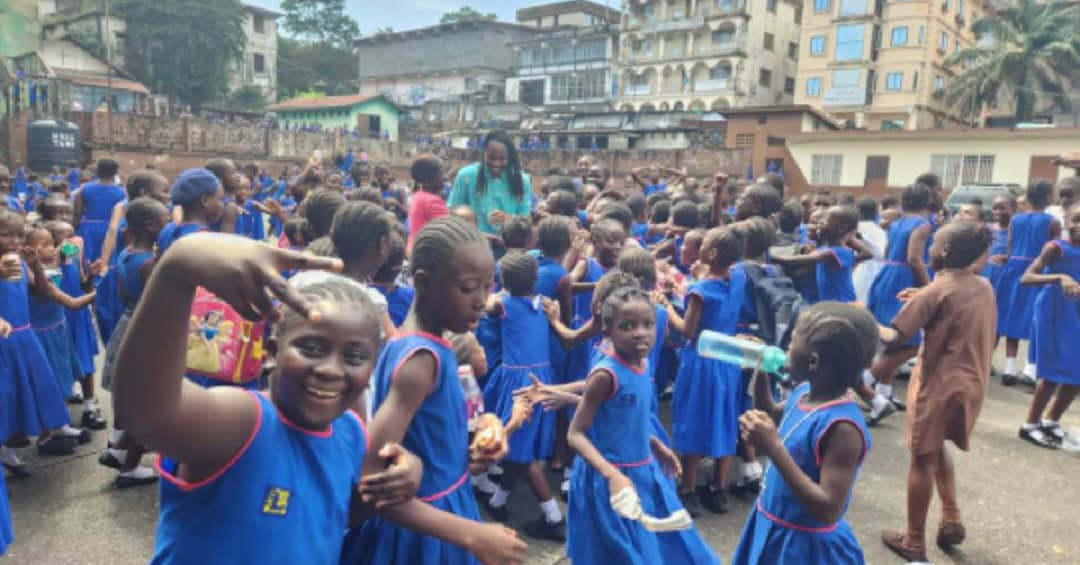 2023 Elections: School Children Demand for a Violence-Free Election
School Children in Sierra Leone have appealed for a peaceful election campaign season ahead of the 24 June elections in the country.
The students made this call because the election process will be merging with the school calendar. Thus, many educational stakeholders (teachers, parents, pupils) are thinking as to whether the election process will disturb the school system or not. The election date will meet children in school trying to round up the third and last term of the 2022/2023 academic year.
Speaking on the issue, pupils have called for no violence during the 2023 Sierra Leone elections.
'' As a pupil, we are pleading to all citizens of Sierra Leone as we are aware that the election is just around the corner, but please let the election doesn't affect our education, we know that every citizen has the right to vote but don't do it in a way that will destroy our education',' Sylvia Aminata Conteh, a Pupil of Methodist Girls' High School pleaded.
''I recall the past August 10 insurgence, which stopped us from going to school, and because of that, we are kindly appealing to everyone to maintain the peace''. Isatu Kamara of SDA Secondary School recalled.
Saidu Sillah, from Albert Academy Secondary School, said that ''We are begging that this election be violence-free if there is too much violence we the children will suffer directly especially the disable, we may suffer more.''
The Minister of Basic and Senior Secondary Education (MBSSE), David Sengeh reiterated the student's demand for a violence-free election campaign season.
He said, schools will be reopened throughout the leading up to the election and that exams will be happening for SSS 3 students.
''We believe we can do this (for them). I call on all political parties to commit to the safety of all kids!'' he summed up.