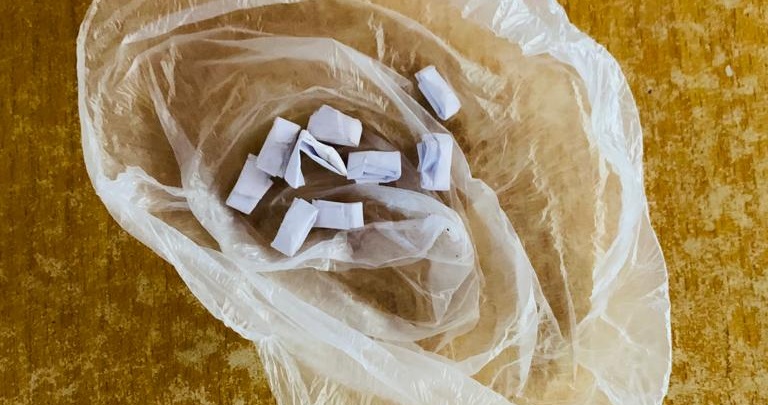 Sierra Leonean Cocaine Addict Caught With 9 Pieces of Cocaine Stones in Gambia
A Sierra Leonean Resident of the Gambia identified as Trente Wales, has been arrested and detained by the Drug Law Enforcement Agency in Gambia on allegations of possession of cocaine stones.
Mano Reporters gathered information from a Gambian spokesman and filed this report. According to their findings, Wales was arrested at a popular place in Banjul the Gambia capital known for high consumption of drugs.
He was detained alongside two other Gambian suspects who were separately detained on suspicion of drug trafficking.
Mano Reporters reported that the authorities displayed drugs of varying quantities worth a total of D150, 000 equivalents (Le30million), mostly cannabis but the Public Relations Officer, Ousman Saidy Bah, of DLEA, said Wales was only detained with nine pieces of the cocaine stones.
However, Saidy Bah said , Wales was immediately hospitalized following his arrest because he displayed signs of mental instability and even reportedly threatened to commit suicide while under police custody.
He added that unlike the other suspects, his case involves possession and that it is not a trafficking case which was why he has been referred to the hospital for help and granted bail while investigation continues.
"It isn't safe to keep him in custody considering the likelihood of him harming himself, he said.
The Information the Mano Reporters got from the investigators on Wales case, also revealed that he had spent some time in neighbouring Senegal, where he underwent treatment for drug addiction.
Nonetheless, Wales faces a charge of possession of prohibited drug under Gambia's anti-drug laws, with a likely penalty of fine or jail term, depending on the discretion of the magistrate but because of his health condition, he is likely to avoid jail term but will be fine with nothing less than D250, 000 (Le50million), as drug trafficking attracts a mandatory jail term of 10 years and a fine of a million dalasi (Le200million).