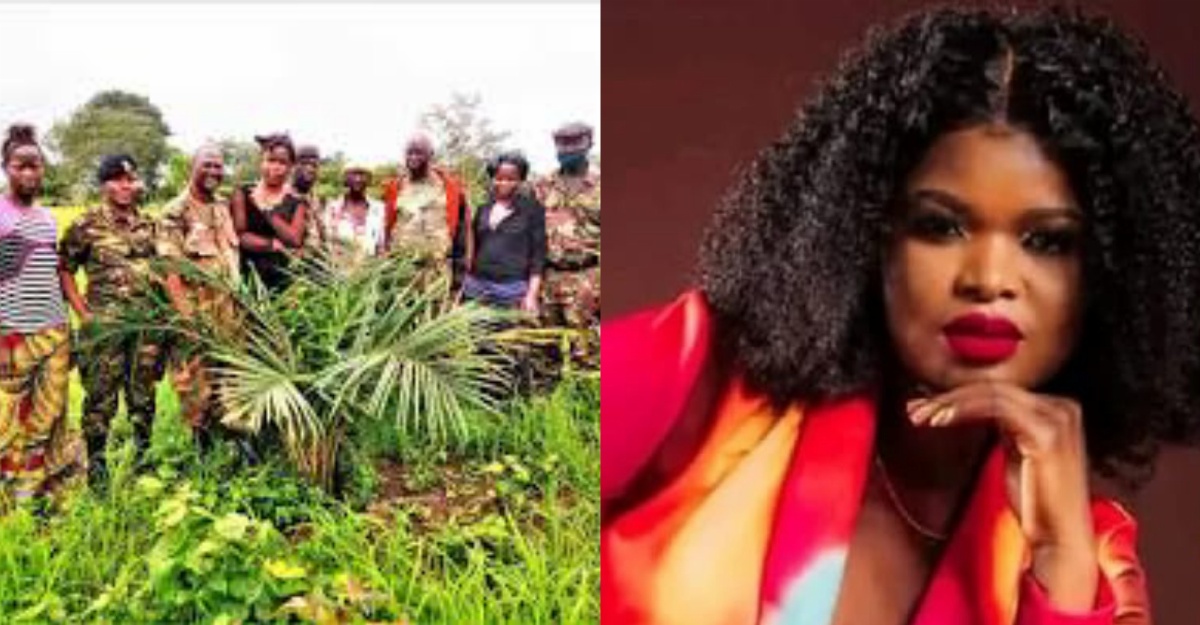 Former Housemate Contestant, Alice Kanjia Urges Sierra Leoneans to Invest in Agriculture For a Better Nation
---
---
Former Housemate Salone season 3 contestant, Alice Hannah Kanjia of team network has on a video called fellow Sierra Leoneans to invest in Agriculture for a better nation.
The celebrity contested in the just concluded Housemate Salone show using Agriculture as her campaign theme title 'Team Network, Agriculture for a better nation '.
Alice Kanjia is a Blogger, Talk Show Host, Youtuber, Promoter, Brand Ambassador, Social Media Influenzas, M.C and Activist residing in the United States of America. She stands strong in developing and promoting Agriculture. She has lots of plots of land in Sierra Leone where she develops in agriculture.
The celebrity chooses farming as a career to help feed the nation. It is only when we begin to feed ourselves that we will become truly independent, adding: "Agriculture will improve Youth Employment and decrease the dependency rate". In Sierra Leone, she is known to be the sexiest farmer ever.
As an Agriculturist, Alice Kanjia took to his page to show the vastness of the plots of land she is investing on and called for philanthropist who wish to invest in her project to come onboard. On the video, Alice was spotted on her farm at Yegema explaining the impacts of agriculture to the nation standing in the rain. According to Alice the said piece of land is hers by inheritance from her late father. With the vastness of the land and its suitability, she chose Agriculture as a career path and to invest in.
Alice continue that, her team has been trying to invest in the project, they have seen some positive change but also called for any organization, individuals or companies wishing to help the successfulness of the project to come onboard
Standing in the rain with ecstasy of her progress over a short period of time, Alice concluded on the video that she was not in the rain because of anything else but for the love of agriculture and her country, Sierra Leone, and continued you that everyone can contribute in their own little ways to make Agriculture a successful sector in Sierra Leone.