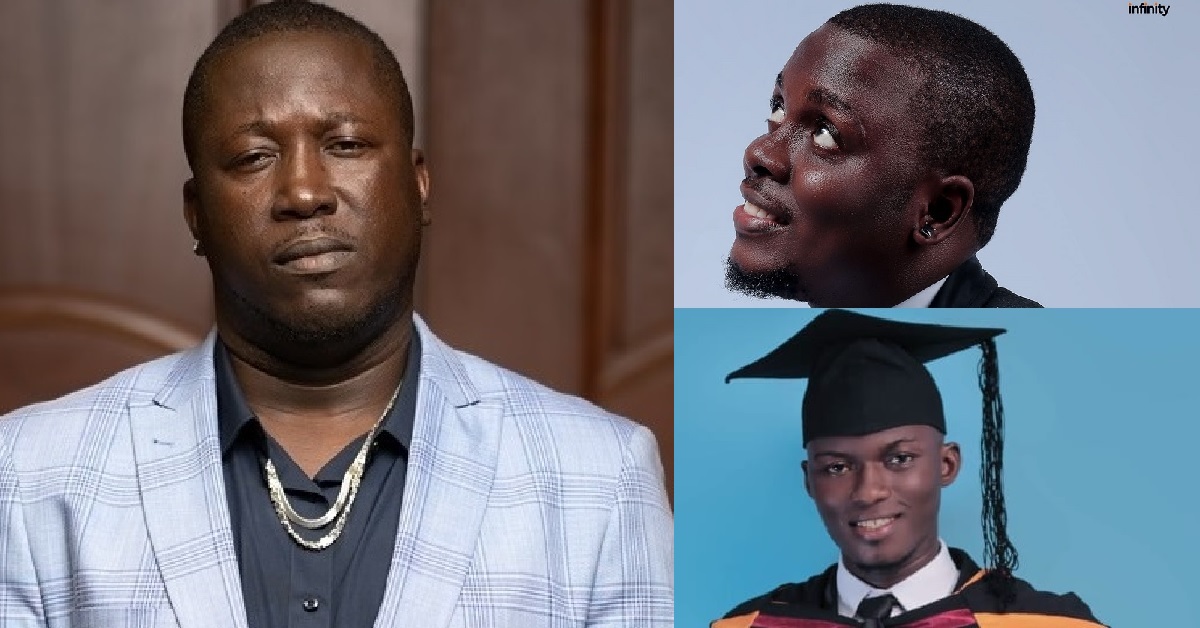 "$200 For Any Comedian That Can Perform in English" Kao Denero Opens Challenge For Comedians
The Ambassador of Entertainment, Amara Dennis Turay popularly known as Kao Denero has opened a $200 challenge for any comedian that can perform in English.
This came after the Ambassador received hits from the comedy sector over a statement he made against comedians on AYV TV. According to source, Kao Denero said on AYV TV that Sierra Leone standup comedians were not included on the Dubai trip for Dubai Expo 2020 because they can't perform in English.
The first correspondent was popular standup comedian, Richie Obama who shared his academic credentials on Facebook. Richie shared his academic credentials to prove to Kao Denero that he is educated and he can perform in English. Other popular comedians, Comedian Johanese and Comedian Yemata also shared their academic qualifications. They asked Kao Denero to share his own academic credentials.
On a video, Kao Denero responded that his statement was misunderstood by the public. He said that he didn't caution qualification of any comedian neither an entertainer. He only gave a candid advice. He added that music performance is different from comedy performance. According to Kao Denero, the only advice that he gave is, if comedians can do their comedy in English, they can start to appeal for them to an international audience. He emphasized that his advice was twisted. Kao Denero concluded by opening a challenge of $200 for any comedian that can perform in English.