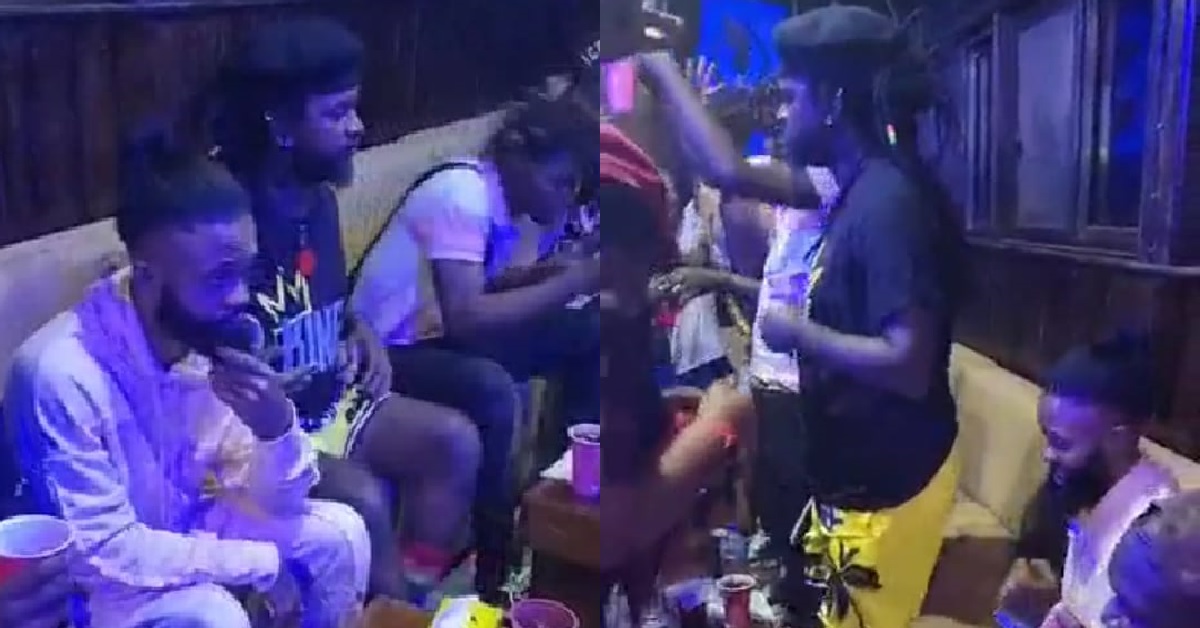 Popular Herbalist, LAC And Boss La Spotted Chilling in The Club (Video)
The newly pardoned herbalist, Baimba Moiforay popularly known as LAC and rapper Alhaji Amadu Bah aka Boss La were spotted together chilling in the club.
LAC was pardoned by President Bio after serving 5 years of his 25 years and hanging sentence at Pademba Road Prison. He was sentenced after found guilty of killing DJ Clef in his house at Murray Town in Freetown when the deceased was invited for partying.
On the other hand, Boss La is a Sierra Leonean rapper who has been remanded at Pademba Road Prison for several times. He was granted bail on 28th December, 2021 after spending 5 days in jail for allegedly insulting a police officer at the Criminal Investigation Department (CID).
Together with other people, the two most talked about Sierra Leonean celebrities spent time together in the club having fun.
WATCH VIDEO: