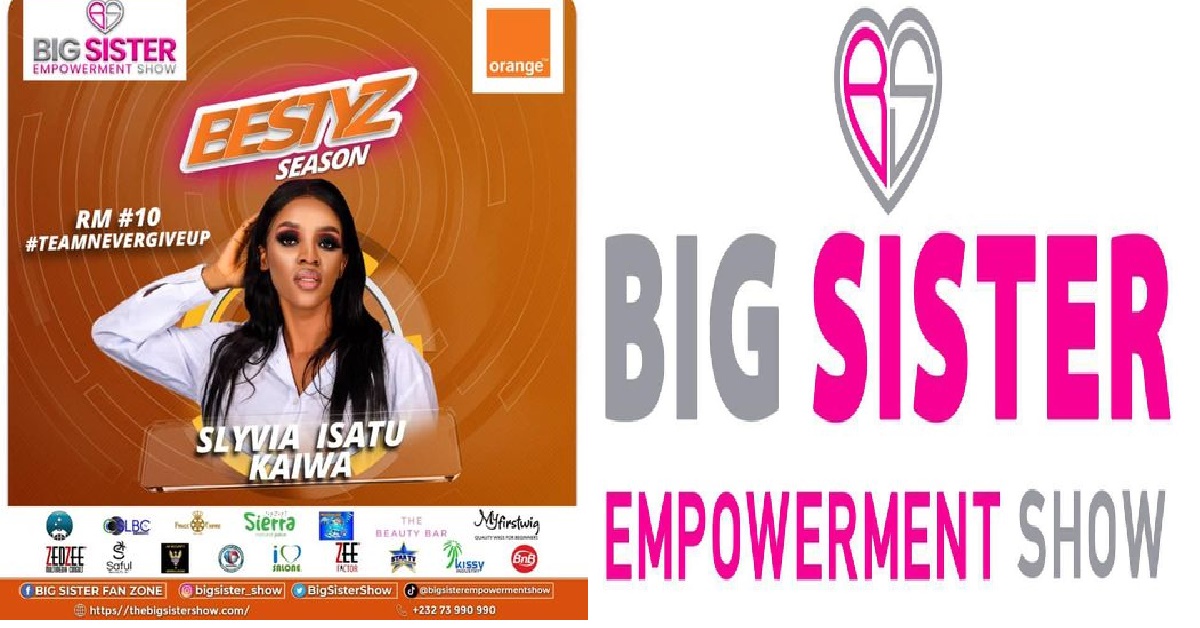 Big Sister Salone Unveils Sylvia as 10th Roommate For Season 3 Show
The tenth roommate for the big sister salone season three is sylvia isatu kaiwa of TEAMNEVERGIVEUP. She is 28 years old sierra Leonean who resides at koaquima in kono district.
Sylvia is a working-class single mom and the eldest of her three siblings. She completed her primary and secondary school education in Kono and Freetown. She studied business administration and management at the Milton Margai University and obtained a diploma in business administration and management. she couldn't further with a degree due to some financial constraints.
She is an upcoming artist, a content creator and a social media influencer who is not too famous. That is why she need this platform and the money to grow her career and take care of her family. After her mother died, she has been the one to take care of her baby girl and her three siblings. According to her, she has been applying for the big sister empowerment show from the very first season but could not make it in.
Her bestie's name is Fatmata Anna Kamara. She was born in Sierra Leone at Philip Street Wellington. She is a Chubby, kind, Calm, Brilliant and a fun person to be with.
She likes Swimming, Reading, Writing and Cooking. According to Sylvia, she loves Fatmata because she is patient, Nice, Blunt and mature and because they share that in common. Fatmata Is a friend and a sister to her.