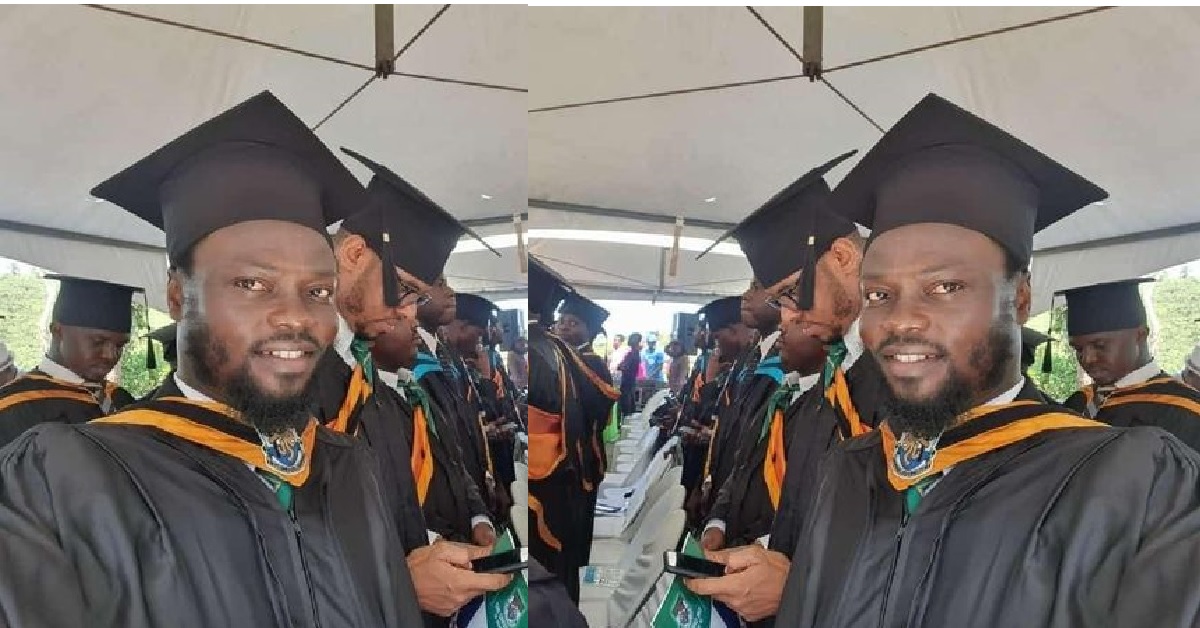 Popular Comedian, Yemata D Laughing Matter Graduates From Fourah Bay College With Master's Degree
One of Sierra Leone leading standup comedian Shiaka Kamara, popular on stage as 'Yemata D Laughing Matter' is among the graduands today at one of the oldest University in West Africa Fourah Bay College graduating with Master's degree in International Diplomacy.
Yemata is one of the most educated stand-up comedians in Sierra Leone, with Diploma in Cultural Studies, Division One in History and Sociology, a Masters in Diplomacy and International Relations, and today a graduand with master's degree in international diplomacy.
He has an international connection with several super stars in the world of comedy. Few years back, he brought Aboki 4 Christ from Nigeria in a night of laughter. Well prepared and fit for any corporate event. He cracks jokes in both English and Krio.
In Sierra Leone, Comedy is mostly looked at to be a dropout job and there are people that even as of now don't consider it as a profession. Yemata among others has proved and show Sierra Leoneans and the world at large that Comedy is not just an employment platform but also a profession.
The comedian is today at Fourah Bay College adding accolades to his Curriculum Vitae. Friends, fans and Admirers of Yemata today extends their congratulations to their loving icon and wished him the best in the corporate world.