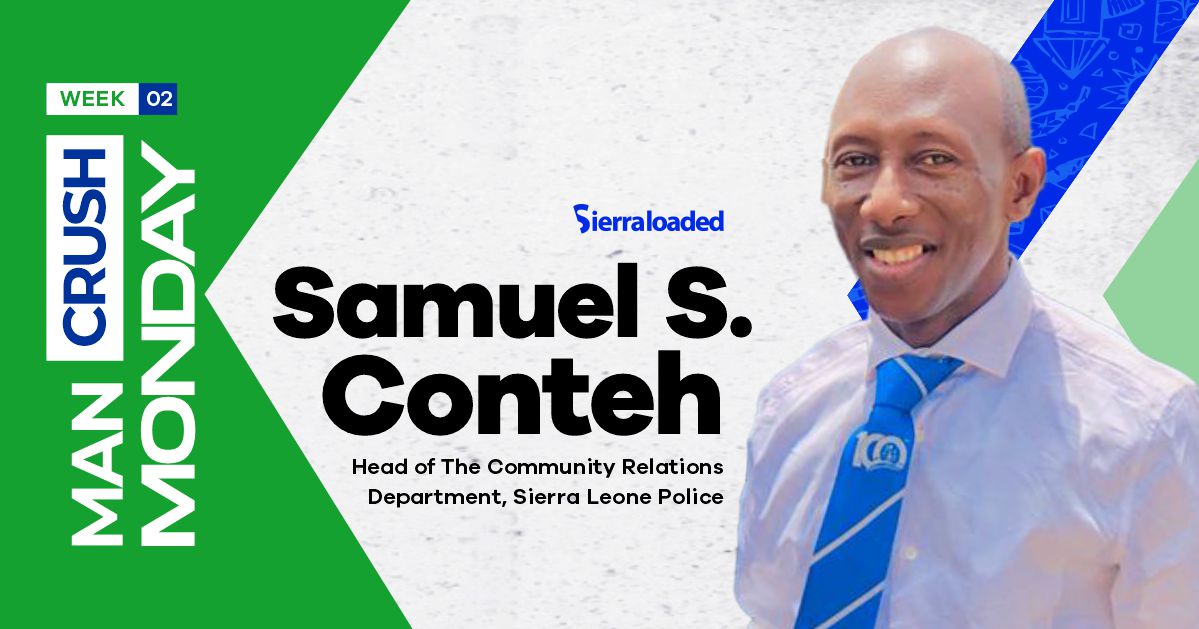 Meet Samuel Saio Conteh, Sierraloaded Man Crush Monday
Meet Our Man Crush for this week, Superintendent Samuel Saio Conteh.
Superintendent Samuel Saio Conteh is a seasoned Police Officer, who is the head of the Community Relations Department, Sierra Leone Police (SLP).
Conteh was forged at the stronghold of St. Edwards Senior Secondary School in Kingtom. He later transcended to Fourah Bay College where he Bags a Degree in Mass Communication.
Supt. Conteh is well known for his oratory prowess and penmanship within the Media Unit of the Sierra Leone Police. He has been an absolute definition of an amazing communications expert who is always available to relate with the community and media personnel about happenings within the Sierra Leone Police in the quest of saving lives and properties.
Superintendent Conteh caught the public's attention when he "speaks truth to power" in a popular Interview with the African Young Voices Television which led to his immediate transfer under the leadership of former Inspector General of Police, IGP Ambrose Sovula.
He like many others in the force had to overcome the many challenges in his life to become a Police officer and attain the rank of Superintendent heading the Community Relations department within the Sierra Leone Police.