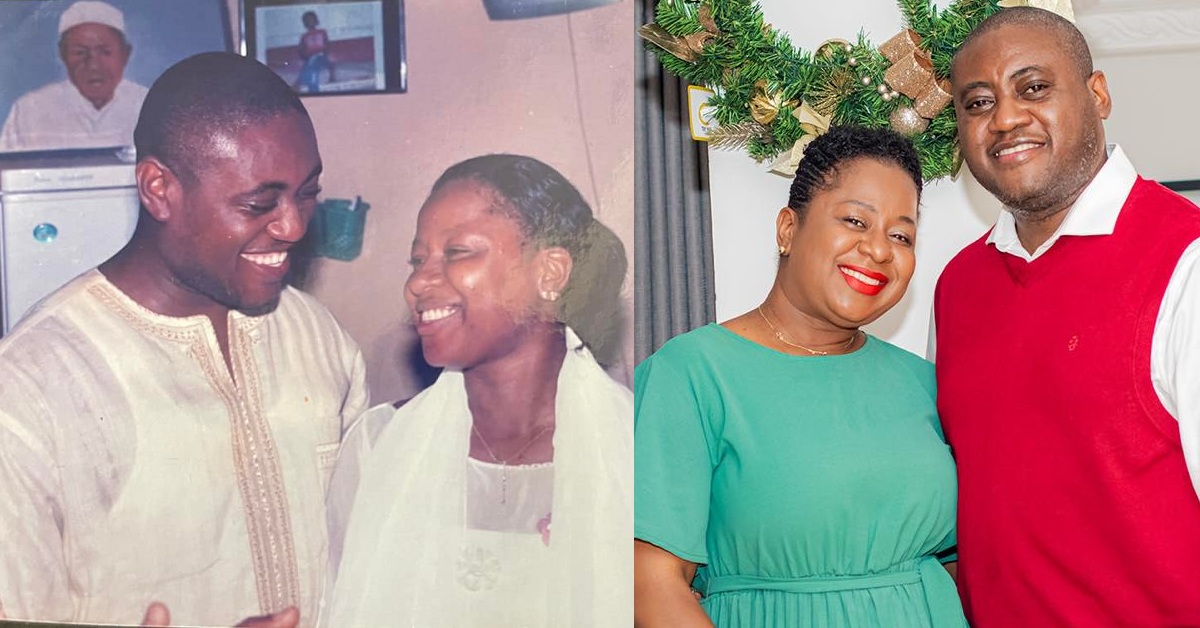 Asmaa James Celebrates 15 Years Wedding Anniversary With Husband
Popular Journalist and Station Manager of the Radio Democracy, Asmaa James has shared lovely photos of herself and husband on her Facebook timeline, in commemoration of their fifteenth wedding Anniversary.
Mrs James is grateful to God for the 15 blissful years in marriage and thankful to her beloved husband whom has been a strong and supportive husband throughout their marriage journey.
Asama James is a Sierra Leonean media personality, advocate and a philanthropist. With over 20 years of experience in broadcast journalism and management, she creates opportunities for diverse voices to discuss current affairs and a wide range of human rights and social justice issues. Her mindful but objective approach has resulted in historic contributions to strengthening democratic governance in Sierra Leone and the continent. Asmaa currently serves as the station manager at Radio Democracy 98.1 FM.
Asmaa is the recipient of various national and global awards, and is recognized as a social change maker in the 21st century by The BBC 100 Women for spearheading the 'Black Tuesday' movement, to raise national awareness around the increase of incidences of rape and sexual abuse in Sierra Leone.
Whether she is covering stories or empowering young girls, her media platform and brand has helped influence national debate and awareness leading to change.
Asmaa is a proud product of the Annie Walsh Memorial School, an alumni of the London School of Journalism and a 2016 Young African Leaders, Mandela Washington Fellow.
She is married to an understanding hardworking husband with two amazing boys.