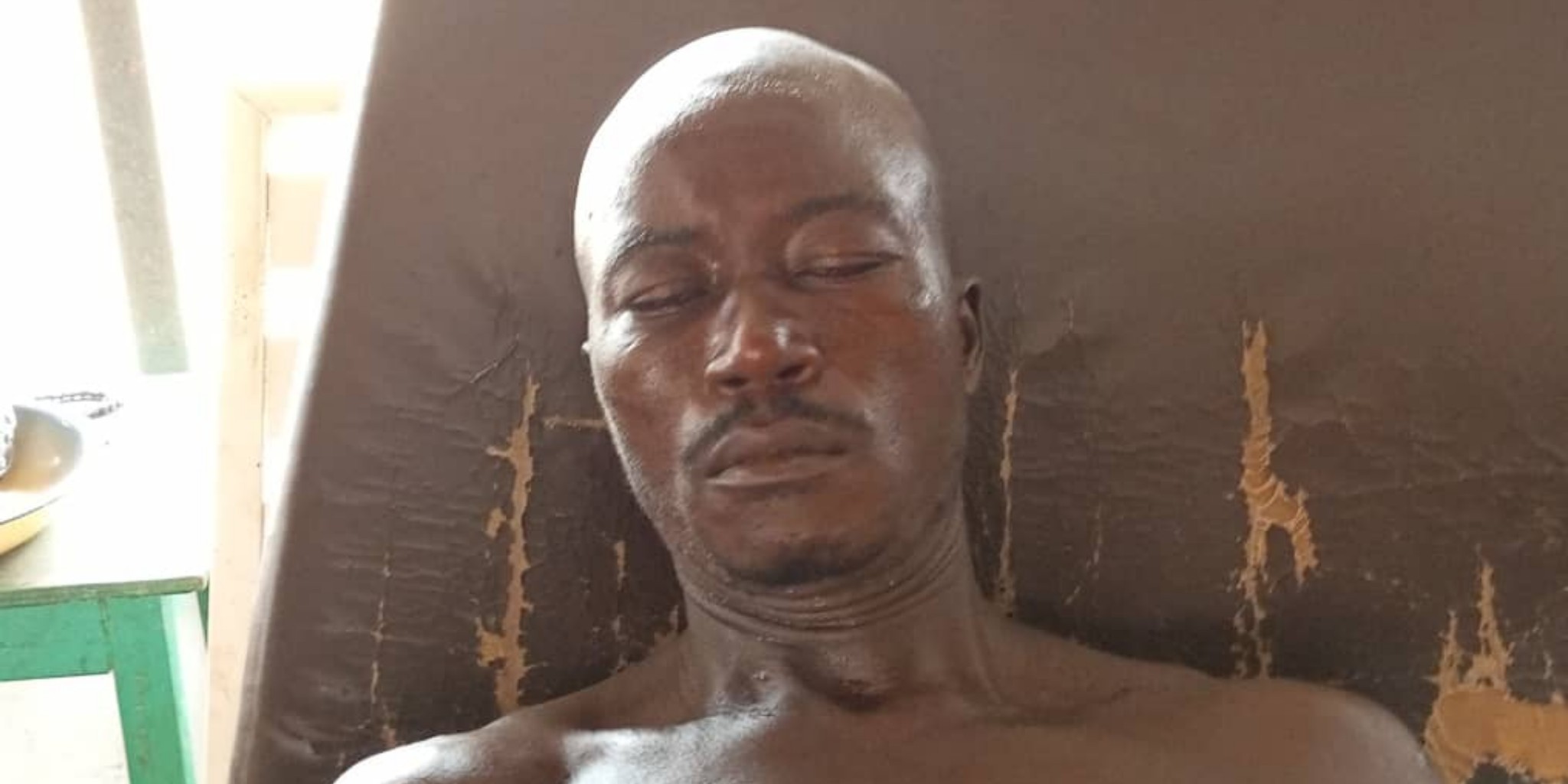 35-Year-Old Karene Farmer Living With Four Bullets in His Body After Gunshots From Unknown Hunter
Doctor Fasomoyin Oluwasey (Dr.Fasco), a Nigeria Medical Doctor in the Kamakwie Wesleyan Hospital, has told Journalists in Kamakwie that Sorie Dumbuya a 35 year old farmer from Kawulay Limba village Sanda Loko Chiefdom Karene District is presently living with four bullets in his body after Scanning was carried out on him in the said hospital.
It is reported that three days ago, the 35 year old Sorie Dumbuya was allegedly shot by unknown hunter in one timber bush along Kawulay Limba.
In an interview with Sorie Saio sesay AKA Triple S, one of the media personnels in Kamakwie Karene, Dr. Fasomoyin Oluwasey clearly stated that indeed is gun fire and is a short gun hunters use to hunt animals.
He said one of the bullets is close to the heart and the Kamakwie Wesleyan Hospital couldn't do such an operation and presently there is no heart doctor in the country.
The Kamakwie Wesleyan Hospital is still monitoring the patient and will be soon refer to either Makeni nor Freetown according to the doctor.
According to independent findings this is not the first poor farmers and gold miners have suffered a gun shot from hunters.