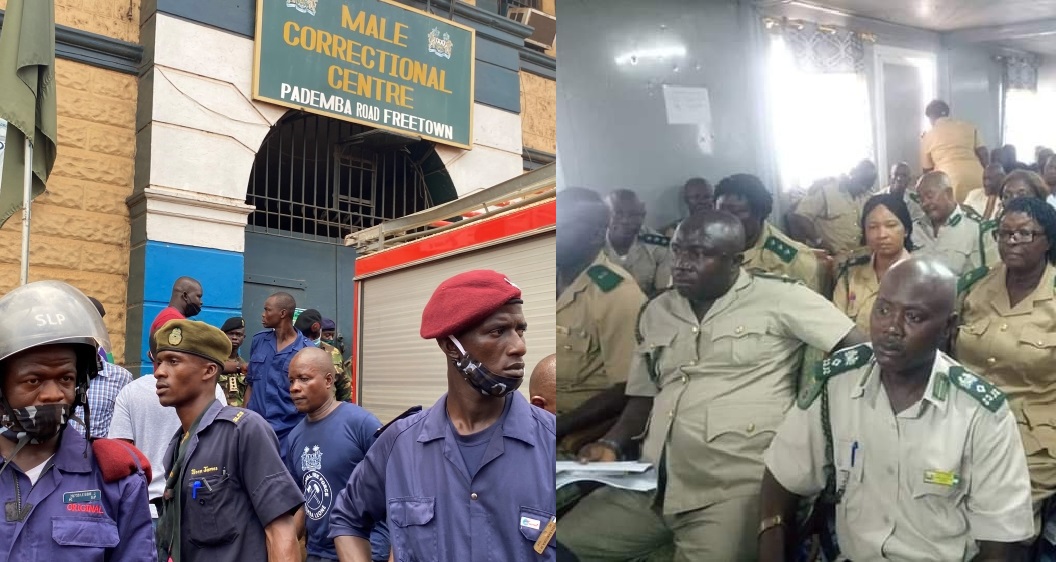 Prison Officer Sexually Penetrates Colleagues' Daughter
There is an allegation of a 17yrs-old girl residing with her parents in Makeni who was reported to have been sexually tempered with by a third grade Prison Officer, Mohamed Massaquoi.
A-Z gathered that the prison officer has been going around the said victim for some time, while the mother hid it from the victim's father. And on a fateful day, the victim allegedly passed the night over to the accused person house, Mohamed Massaquoi.
Speaking to the victim's father, who is the Assistant Superintendent of Correction (ASC), Umaru Vandi Magbay, Regional Public Relation Officer (PRO) northeast, region, said he reported the matter to the Family Support Unit at the Mena Police station in Makeni since 27th March 2022, and his boss the then Regional Commander Northeast Mr. Christian R. Sisay has allegedly facilitate the disappearance of he accused person in the premise that he did not informed him before reporting the matter to the police.
The aggrieved father explained that at the time the incident happened Superintendent Muniru Kamara the then second-in-command for the Makeni Correctional Centre was informed. Mr. Magbay said he again reported the matter to Chief Superintendent of Correction (CSC) Mr. Moses Bassie Conteh with the expectation that he would inform the incident, but all effort neither proved futile as nor of the senior officers got back to him.
Due to the negligence of his colleagues, Mr. Magbay went to the police to complain the issue and statements were obtained from him. As if his actions were not justifiable, the former Regional Commander of the Sierra Leone Correctional Service Northeast, Mr. Christian R. Sesay, angrily chastised the victim's father on a telephone conversation questioning his decision of informing the police. Coupled with that the family Supported Unit, Makeni wrote a letter requesting the production of the accused person for questioning, but unfortunately (Mohamed Massaquoi) is nowhere to be seen and that the former Regional Commander allegedly aided his escape. He has also been threatened to be queried for overstepping command by his superior.
A-Z called Mr. Sisay on phone and veraciously shouted and refused saying anything in respect of the said allegation against his personality. Presently, both the Regional Commander and his Deputy have been transferred to Freetown and the Second-in-command has been transferred to Bo.
According to A-Z Newspaper, with all these happenings, the victim was secluded in a safe house for nine days within which she was taken to Rainbow Centre for medical examination. Some staff from the police and that of the safe house together with the victim went to the crime scene. This medium has gathered that the Victim's Father was constantly humiliated by his superior and he has been threatened to be sacked and that he will get no justice in the said matter.