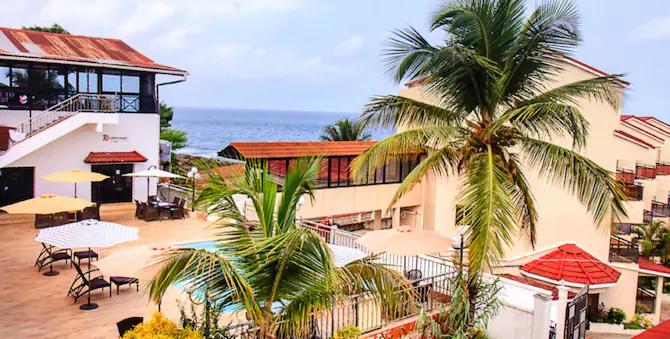 British National Found Dead Inside Hotel Room in Freetown
The Criminal Investigations Department, Aberdeen Division is reportedly investigating the death of Alexander Wing, a 42 years old British national who died inside one of Barmoi Hotel rooms in Freetown, in the afternoon hours of Sunday 24 July 2022.
MB Koroma, a police officer attached at the Aberdeen Division reports that they received information about the death of the British citizen at about 15:30 hours on Sunday, from one Bintu Naomi Olu-Jones of 28 Regent Road Freetown and also the Finance Manager of the Integrated Service Solution Sierra Leone Ltd.
The officer noted that the woman was informed by one Monotosh Deb an American citizen working for TSVIO vessel resident of Room No. 20 Barmoi Hotel Aberdeen Freetown that one Alexander wings a 42 years old British national working for ALATAS UK Service Department in Sierra Leone was found dead in his hotel room No. 1 at the same hotel.
"Upon receipt of this information, a team of police officers headed by Detective Inspector Hassan Dumbuya visited the scene and photos were taken," he stated, adding that, "the deceased has been taken to the Connaught hospital for postmortem examination."
Koroma concluded by stating that investigation of the death of Alexander Wing is in progress.