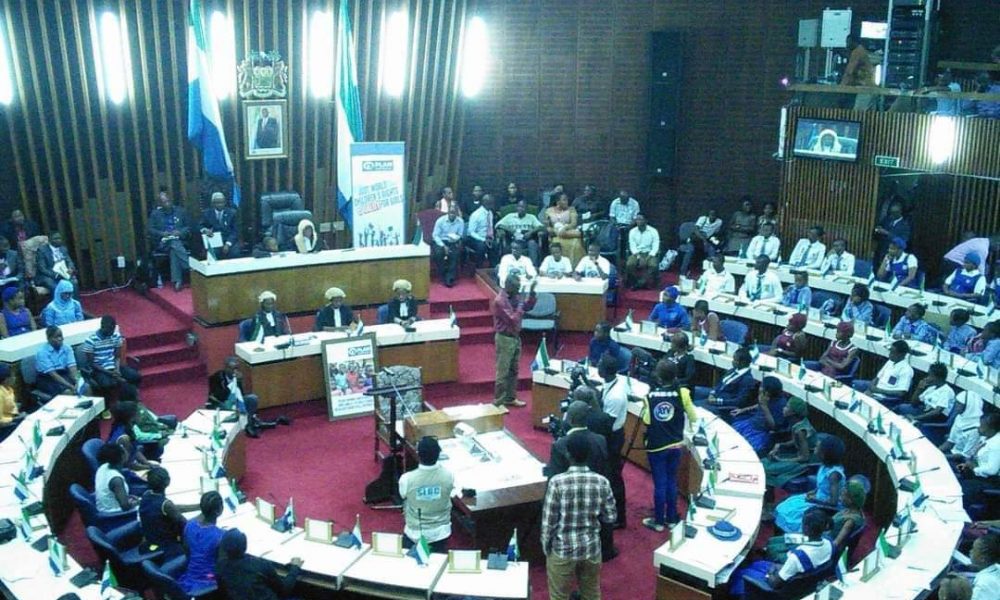 Civil Societies Decries Suspension Of Parliament Members
At least 16 Civil societies and Non Governmental organizations in Sierra Leone have described as 'undemocratic' the suspension of four members of Sierra Leone Parliament including one Hon. Hindolo Moiwo Ngevao, an anti-corruption whistle-blower, from participating in Parliamentary committee proceedings.
The Civil Societies described the action of Parliament as an attempt to supress voices of persons who raise their voices for accountability and institutional integrity which is detrimental to the strengthening democratic governance in Sierra Leone.
ActionAid Sierra Leone, Amnesty International – Sierra Leone, Budget Advocacy Network (BAN),Campaign for Good Governance (CGG), Campaign for Human Rights and Development International (CHRDI), Center for Accountability and the Rule of Law (CARL) and Center for Democracy and Human Rights (CDHR) are part of the Civil Society Organizations and Non-Governmental Organizations who made this known in a jointly signed statement in Freetown.
Others include: Citizens Advocacy Network (CAN), Foundation for Rural and Urban Transformation (FoRUT),  Human Rights Defenders Network, Institute for Governance Reform (IGR, the 50/50, Group Sierra Leone,  National Advocacy Coalition on Extractives (NACE), Network Movement for Justice and Development (NMJD),Peace Africa Alliance Consulting Education and Training Centre (PACET), Sierra Leone Association of Journalists (SLAJ),  Society for Democratic Initiatives (SDI) and West African Network for Peacebuilding (WANEP) Sierra Leone.
Recall that in a press statement dated 20th October, 2020, the Department of Public Relations of the Parliament of Sierra Leone had announced suspension of four parliament members while reffering them to the Parliamentary Committee on Privileges and Ethics for investigation on 'complaints relating to intimidation and verbal abuse, indecent and derogatory text messages, unverified corruption allegation against Parliament on BBC Focus on Africa and alleged arm-twisting by the leadership of Parliament resulting in resignation…'
ALSO READ: Government Sacks Over 3,500 Workers From NaCOVERC
However, in its statement, the CSOs described the suspension of the Parliamentarians as 'unjust and profoundly repugnant' to all the guarantees of due process and presumption of innocence until proven otherwise by the said Committee's investigation and recommendations.
"It is.. quite worrying.. that the leadership of Parliament has reacted angrily to public opinion on corruption and went further to punish MPs either for expressing their views about corruption in Parliament or complaining about attempts by the leadership of Parliament to scupper their efforts to address the scourge.", the statement reads in part.
The Civil Society Organizations said such unjust treatment of punishing MPs for whistle-blowing on corruption will in turn discourage ordinary citizens who want to report corruption.
They urged the leadership of Parliament to demonstrate more commitment in the fight against corruption by protecting persons and whistleblowers who speak up against the corruption – rather than punishing or suppressing their voices.