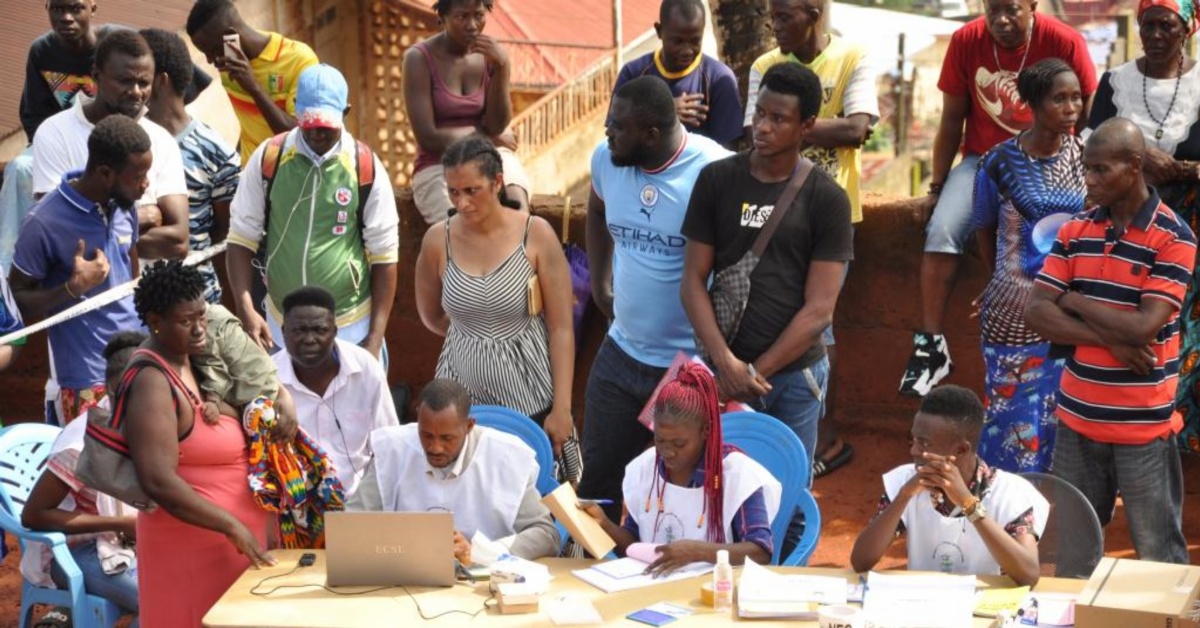 First Phase of Voter Registration Exercise Ends Tomorrow
The first phase of the voter registration exercise, which started on 3rd September 2022, will end tomorrow Saturday, 17th September 2022, in readiness for the general elections next year.
The Electoral Commission of Sierra Leone (ECSL) has encouraged all eligible citizens who intend to register in the first phase of the registration at the 1,815 voter registration centres across the country to present themselves for registration at these centres on or before tomorrow.
The Commission has also stated that the second phase of voter registration for the remaining 1,815 voter registration centers will start on Tuesday 20th September 2022 and will end on Tuesday 4th October 2022.
"I encourage every eligible Sierra Leonean to turn out in your numbers and present yourself at the registration center where you intend to vote and update your details," said Mohamed Konneh, the Chief Electoral Commissioner of ECSL.
According to ECSL, the ongoing voter registration exercise is targeting 3.5 million voter nationwide.
In ECSL's last press conference held on 8 September 2022,  the Chief Electoral Commissioner Mohamed Konneh reveals that in four days 415,465 people were registered and this figure is set to rise with the distribution of solar panels to all centers.
The Commission is expected to host another Press Conference on the on-going voter registration exercise on Monday 19th September 2022 at its headquarters to provide updates on the first phase of the voter registration exercise.