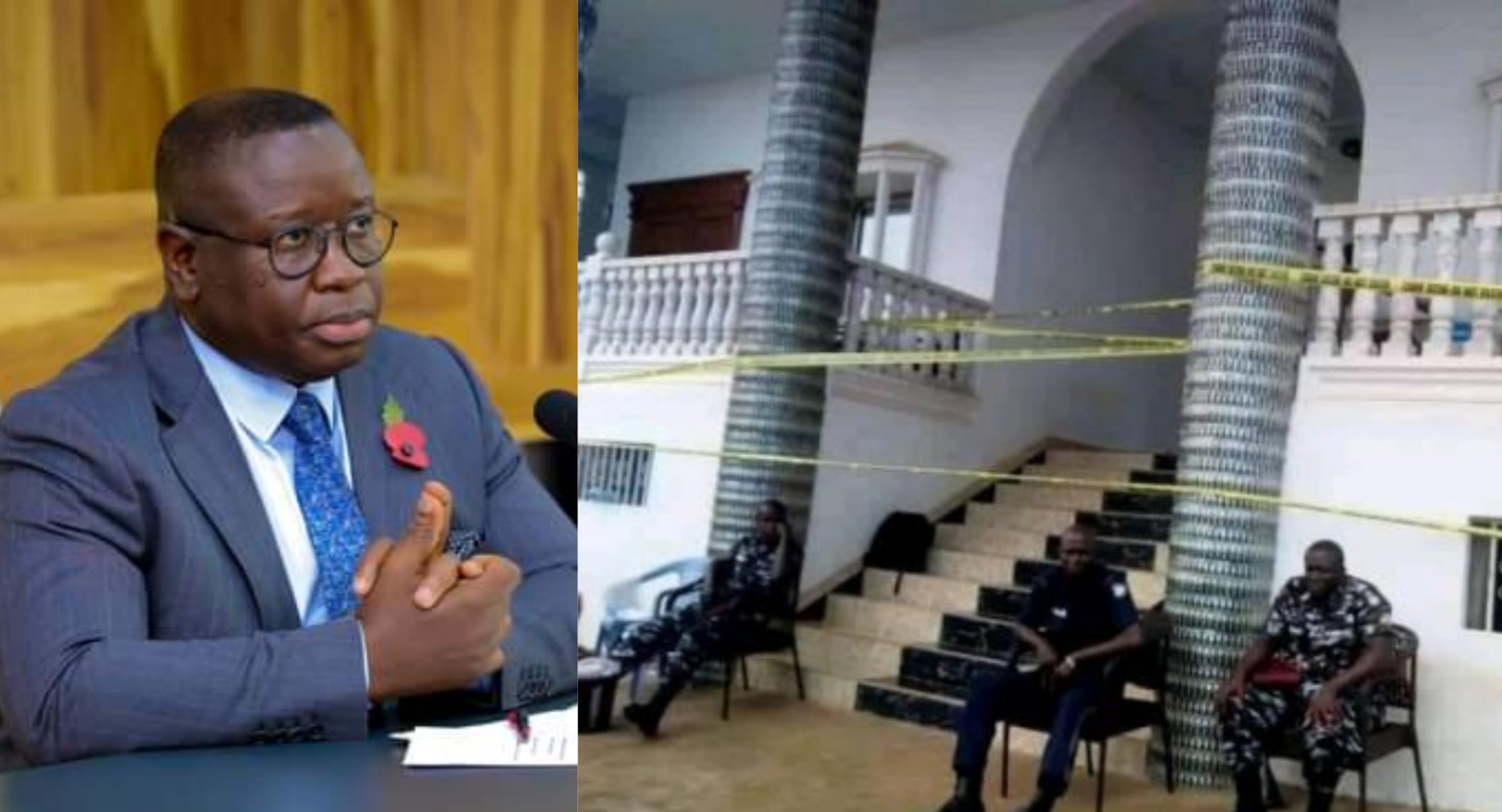 Government Seizes 23 Houses From APC Officials
According to a live report from Uncle Sankara Media Platform, a Platform controlled by supporters of the ruling SLPP Party, the government of Sierra Leone has seized 23 houses from the Main opposition All People's Congress Ministers and Public Officials.
This program was aired yesterday the 14th November, 2022.
According to Mr Sankara, the APC Officials whose houses have been seized are those that were working under the government of the erstwhile President, Ernest Bai Koroma, from 2007-2017.
These Officials are: Dr Sam Sesay, Ibrahim Kemoh Sesay, Mohamed King Koroma, Mahmoud Tarawalie, Momoh Conteh, Ernest Bai Koroma, Abdul Aziz Kamara, Dr Minkailu Bah, Bai Mahmoud Bangura, Major Alfred Paolo Conteh, Ibrahim Washinga Mansaray, Abdul Koroma and Dr Richard Conteh.
"Dr Sam Sesay's house at Kambia, Ibrahim Kemoh Sesay's house at Aberdeen and another at Port Loko, Mohamed King Koroma's house at Port Loko District, Mahmoud Tarawalie's house at Bango Farm, Lumley and another at Peninsula Road, Adonkia, Momoh Conteh's house at Robert Street, Freetown and another at Hill Station and at Adonkia, Ernest Bai Koroma's at Port Loko District (Buya Hotel) and another at Spur Road, Freetown and at Hill Station Freetown, Abdul Aziz Kamara's house at Lumley, Dr Minkailu Bah's house at Regent, Gloucester village, Bai Mahmoud Bangura's house at Regent, Ahmed Kanu's house at Gloucester, Major Alfred Paolo Conteh's house at Lumley Road, Wilberforce, Ibrahim Washinga Mansaray's house at Mile 13, Abdul Koroma's house at Makeni and Dr Richard Conteh's house at Spur Road and another at Makeni and at Yumkella Drive, Juba have all been seized by the government of Sierra Leone." Said Sankara.
He added that these houses have been seized by the government of Sierra Leone because they were built by the moneys stolen from the government coffer by these officials.
He concluded by asking Sierra leoneans to save up for when the government will announce to sell the properties seized from these APC Officials, so that they will be prepared to buy them.