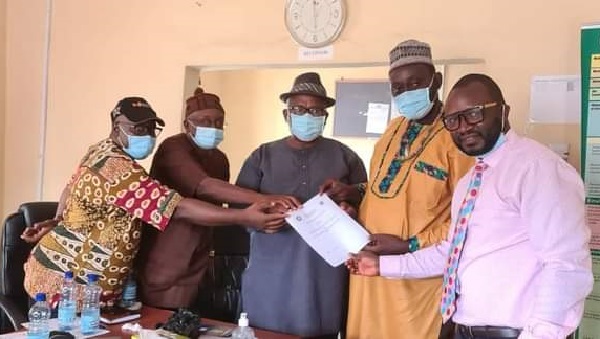 Kuwait, Sierra Leone Ratify Cultural Agreement
The State of Kuwait and the Republic of Sierra Leone have ratified the Cultural and Artistic Cooperation Agreement to establish and develop cooperation in the fields of Culture and Arts between the two countries.
Signed by Kuwait's former Foreign Minister, Sheikh Sabah al-Khalid al-Sabah and Sierra Leone's former Minister of Foreign Affairs and International Cooperation, Madam Nabeela Tunis, the 5-year Agreement seeks to encourage the exchange of activities and cultural conventions relating to cultural diversity and freedom of expression for the people of both countries.
The Agreement will also stimulate participation in book fairs, festivals, cultural and artistic exhibitions involving music, cinema formative arts, folklore, archaeology and museum, holding cultural week for children and exchange experiences in the fields of theatre as well as exchanging visits to theatre groups between both countries, among other benefits.
According to the Agreement, both countries shall exchange cultural and artistic experiences, provide books, periodicals published by different cultural institutions and national bibliographies, helping to introduce the history, cultural field and traditions to establish bases of cooperation between national libraries in both countries.
Her Excellency, Haja Ishata Thomas, Sierra Leone's Ambassador to the State of Kuwait, stated that the Agreement on Cultural and Artistic Cooperation between the two countries was amongst the several Agreements signed in 2019 to strengthening relations, stressing the Agreement would create a platform to hold symposia and seminars to discuss children and youth issues.
"The Agreement is essential to deepening bilateral relationship between the State of Kuwait and the Republic of Sierra Leone, providing a unique opportunity to share values and traditions through exhibitions and fairs. The Agreement will also create a platform to showcase Sierra Leone's music and folklores and open doors for tourism promotion," Ambassador stated.
The two sides have agreed to encourage the exchange of culture and art experts, performing arts festivals, plastic arts, photography and design, architecture, museums and exhibitions, music, dance and theatre by enabling annual visits of experts, artists and producers.
Meanwhile, the Government of the State of Kuwait is looking forward to the Government of Sierra Leone initiating concrete proposals leading to the subsequent implementation of this agreement. In this regard, the Ministry of Tourism and Cultural Affairs is expected to develop a Cultural Proposal for its implementation.