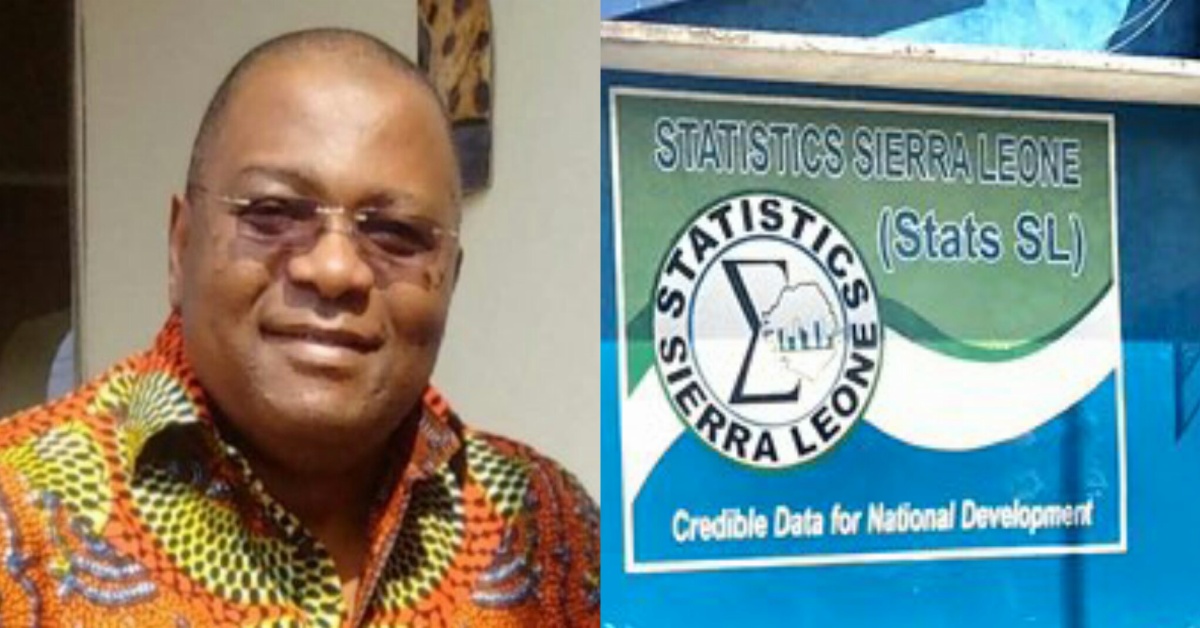 Aggrieved Njala University Student Blasts Statistics Sierra Leone
A Final Year Student at Njala University Bo- Campus has expressed his frustration over the delay in payment of the 70% salary by Statistics Sierra Leone
Read the full post below
Statistics Sierra Leone Have Disenfranchised Unemployed Youths Who gave their time and energy for the 2021 Mid Term Population and Housing Census, and ande sure it became a success
Statistics Sierra Leone a Government Institution that's charged with the responsibility of gathering quality and credible data for national development has proven to level-headed minds that they're not worth an iota of respect if so to speak.
The recently announced results of the 2021 Mid-term Population And Housing Census are a direct bridge in the agreement signed between Stats Sl and the diligent who for weeks went out of their way to collect data across all District and Chiefdoms to complement the Government's efforts for national development.
Stats Sl agreed with her diligent  (Enumerators &Supervisors) that 30% of the overall salary will be paid before the fieldwork which they did pay and later signed an agreement that the balance (70%) will be paid upon completion of the job and submission of field equipment. Diligent obeyed and did their part of the bargain but what may interest ya'll is that about 60% of the  (Both Enumerators and Supervisors) are yet to receive their 70% salary that was duly agreed to even when the Census results have been made public. This ill gesture by Stats Sl has left some of us who reason beyond sentiments in total dismay as to how can a Government Institution be this crook and corrupt when the leadership of President Bio has maintained that fighting corruption will be amongst its main goal?
Unemployment among youths has eaten deep into the fabrics of this nation and if we're to be honest with ourselves, 79.6% are grossly unemployed and as such are faced with serious economic challenges that have rendered them hopeless and aggrieved. Par-time Jobs, bike riding, Contracts, and volunteering with minimal incentives are the major source of income for their livelihoods. The aforementioned victims decided to be of help and extend an olive branch by agreeing to work in the 2021 Mid-Term Population And Housing Census (2021 Mtphc) in a bid to gather quality and credible data for national development.
These Unemployed Youths were in Cities, Suburbs, Towns, Villages, slums,  settlements, and abandoned areas working assiduously to see that the 2021 Mtphc becomes a success. Many spent the Christmas and New Year holidays in trenches and places far away from home. They nonetheless bothered not as they were contributing in their little way to national development only for Stats Sl to repay such kind gesture with impunity and greed.
For over six (6) Months Stats Sl has been unable to pay the agreed 70% which was duly agreed and signed with terms and conditions met. This heinous and callous act by this unscrupulous Government Institution has left me in my little corner with the research questions below;
Is it that President Bio is not in the knowing that Statistics Sierra Leone has not completed the payment of the 70% to their diligent who worked earnestly and submitted backfield items?
Is the Government unable to pay the remaining 70% to Stats Sl so they can pay back their at was unanimously agreed to?  Or better still has the Government paid the money in full to Stats Sl but due to the selfish nature of the individuals heading the said Institution, they've failed to honor their part of the bargain?
How will Stats Sl convince Youths in subsequent engagements that credibility and fidelity are their watchwords when otherwise speak for themselves?
This many research questions have left well-meaning Citizens in a state of awe as they crave the indulgence of the Government of Sierra Leone to revert to the unemployed who gave their all in the 2021 Mtphc a sound clarity on who they should hold responsible directly for their 70%.
What has beaten my thoughts is that am yet to understand how the older generation has become so hostile to the youth as to leave them wallow in unemployment and abject poverty whilst they live extravagant lives with their families at home and Abroad.
The youth are not asking much causyouthployment has already crippled them and left has on their knees crawling as they seek to find ways to just be alive.
Let Stats Sl pay what they owe the staffs that worked In the 2021 Mtphc. The youth cannot be taken for granted this much.