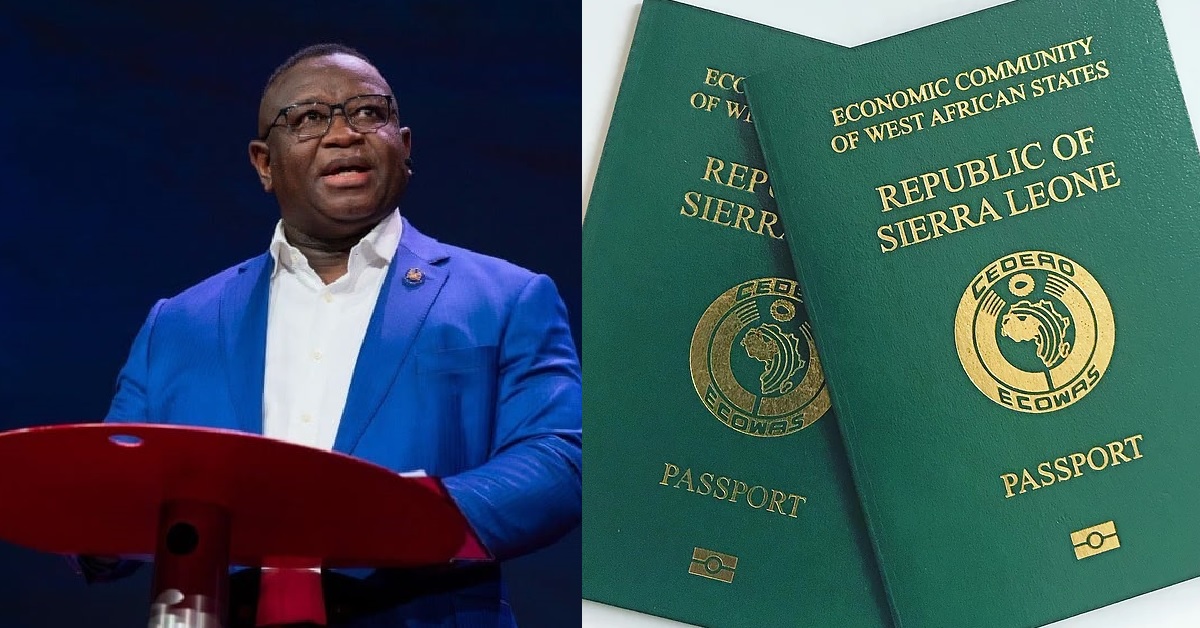 Sierra Leone Passport Moves Two Places up, Ranks 83 Out of 109 in the Global Passport Ranking
Global citizenship and residence advisory company Henley & Partner has ranked Sierra Leonean passport 81st out of 109 countries in their 2023 Passport Index, moving up two places from 2022.
The Sierra Leonean passport was ranked 81st (tied with Kyrgyzstan), giving Sierra Leoneans visa-free entry status to 64 destinations worldwide. In 2019, 2020, 2021 and 2022, the country ranked at 79th, 71st, 85th and 83rd spots respectively.
Sierra Leone passport holders can travel visa-free to 46 destinations like; Iran, Bahamas, Jamaica, Malaysia, Maldives, Ecuador, Bolivia, Kenya, Rwanda, Ethiopia, Ghana, Senegal, Cote D'Ivoire, Nigeria, etc. However, some countries require visa-on-arrival.
In Africa, Sierra Leone passport ranks among the top 20, ahead of West African neigbours like; Guinea, Liberia, Togo, Mali, Benin, Burkina Faso, Senegal, and Nigeria. Seychelles passport ranks first in Africa and 29 globally with their holders can travel visa-free to 153 destinations around the world.
Globally, Japan has retained its position as the most favourible passport in the world, allowing visa-free entry to 193 global destinations, which the country tops for the fifth consecutive year. Singapore and South Korea came in a joint second on the ranking, followed by Germany and Spain, and then a slew of other European nations.
Afghanistan has retained its position this year as the lowest ranked country on the Index. Afghan citizens can only access 27 countries without restrictions. Iraq and Syria are also low-ranked, at 29 and 30 countries, respectively.
The ranking, published by London-based immigration consultancy Henley & Partners, uses data from the International Air Transport Association to rank 199 passports' access to 227 travel destinations. The methodology differs from other passport indexes like one published by financial advisory Arton Capital, which put the United Arab Emirates in pole position. The ranking is based on data from the International Air Transport Association, which maintains the world's largest database of travel information, and it is enhanced by extensive, ongoing research by the Henley & Partners Research Department.