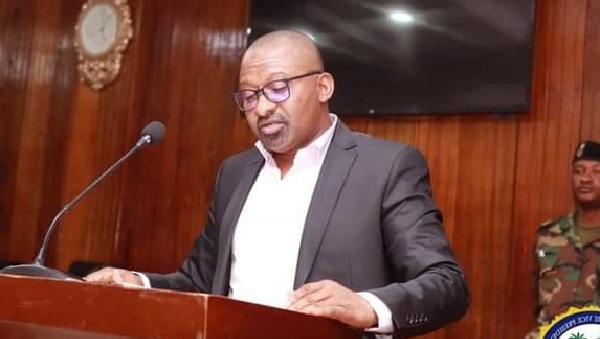 As Sierra Leone Rolls Out Health Insurance Scheme, VP Juldeh Jalloh on Working Visit to Senegal
As the country prepares to roll out a Health Insurance Scheme, a government delegation led by Vice President Dr. Mohamed Juldeh Jalloh are in Senegal on a working visit to share experiences on a similar scheme that works alongside that country's Universal Health Care program.
VP Juldeh Jalloh who chairs the inter-Ministerial committee on Sierra Leone Social Health Insurance Scheme and delegation have held fruitful engagements with various stakeholders and made field visits to assess firsth and how Senegal's health insurance scheme works at various primary and tertiary health care outfits. The team visited the region of Fatick and the holy city of Touba today Wednesday 2nd March, 2022.
As part of his manifesto commitment to deliver health insurance to both formal and informal workers, His Excellency the President, Rtd. Brig. Julius Maada Bio has been pushing very hard to roll out the Sierra Leone Health Insurance Scheme.
Since the New Direction government assumed office in 2018, there has been tremendous investment in the health sector. This includes increasing budget allocation from 6 % to 11, 4 % that has allowed for the recruitment of over 5,000 health care workers and additional equipment including the ambulance system.
Health indicators for 2021 are pointers to the outcomes of these investments. The SLESHI is designed to build on these gains and allow both formal and informal sector workers to access health care in the country.