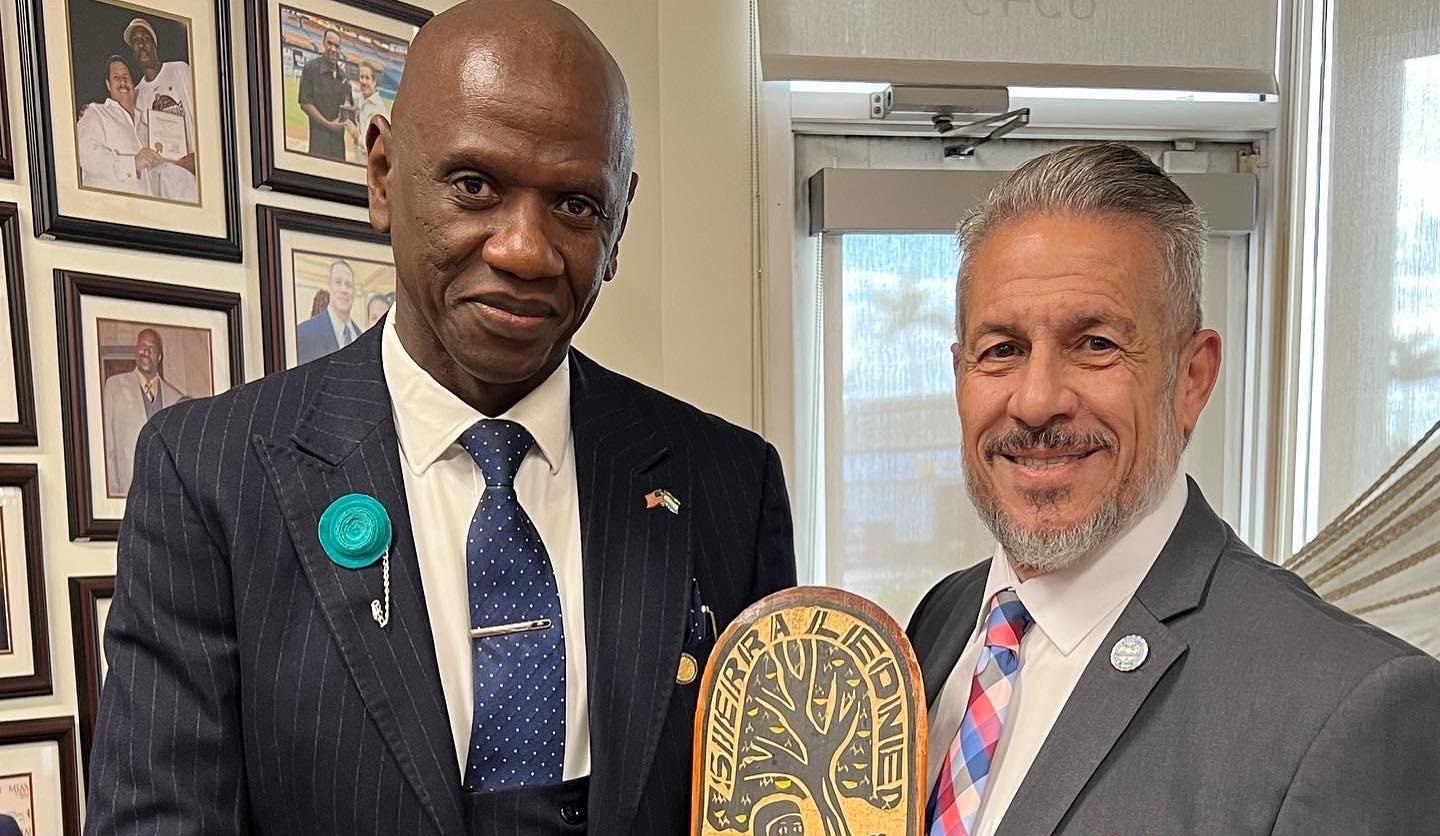 Sierra Leone Strengthen Bilateral Ties With Miami
In his relentless pursuit to forging meaningful alliances that would lay the foundation for more developmental and investment-related opportunities, Consul-General Hamilton met with the Chairman of the Miami-Dade Board of County Commissioners, Jose "Pepe" Diaz, who also doubles as the Chairman of District 12.
The meeting started with Chairman Diaz commending the Consul-General for the strides he has been making to put Sierra Leone at the top.
He was also fascinated that H.E Retired Brigadier Dr. Julius Maada Bio is from a military background, which goes to show how democratic Sierra Leone is.
Chairman Diaz also admonished Honorable George Hamilton not to take his foot off the gas, since he is currently on the right trajectory.
Hon. George Hamilton expressed a few pleasantries and immediately started discussing about the need for a strengthened bilateral relationship and how mutually beneficial it can be.
He made several proposals to the Chairman that will enhance key sectors in the economy of Sierra Leone. Proposal was made on the opportunities available in infrastructure, Tourism, manufacturing and Agricultural sector among others.

The Chairman was amazed at the proposals and was particularly impressed with the idea of a direct flight from Miami to Sierra Leone. He even promised to recommend a few investors that would be happy to finance such projects.

The Chairman asked about the possibility of Inviting President Bio to Miami, to see how both nations would put ideas together, to make Sierra Leone a gateway that will attract a lot of people and investment.

He also opined that upon the President's visit, he will arrange a meeting with others notable investors that would be more than willing to invest in the nation.
The meeting was very productive and a subsequent meeting has been arranged.