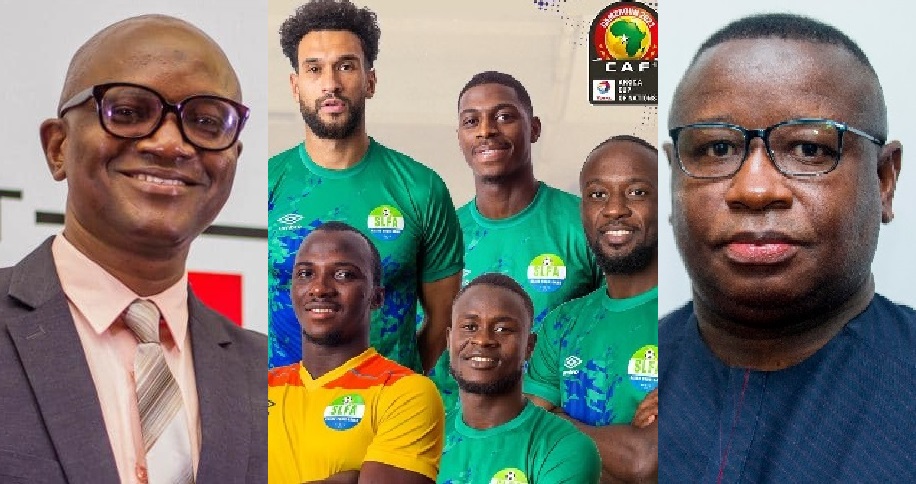 BBC Journalist, Umaru Fofana Reacts as Leone Stars is Omitted From Presidential Insignia/Awards
BBC reporter in Sierra Leone, Umaru Fofana on this Facebook timeline expressed how doubtful he has been when it comes to awarding awards to Sierra Leoneans. 
On the side of the BBC reporter,  Umaru Fofanah, he finds to somehow difficult to comprehend how awards are given in Sierra Leone.  "Presidential Awards are always controversial…." he stated.
He looked at presidential awards to be difficult to predict who wins it. In the eyes of  Umaru Fofana, there are Sierra Leoneans who has done more for their country for so long and they are yet to be recognised by their philanthropic sacrifices. "But some omissions can be incomprehensible", he noted.
On his very own words on his timeline he said:
"Presidential Awards are always controversial. There are always criticisms over who got honored or who did not. Hardly does any awardee please everyone. But some omissions can be incomprehensible.
I cannot, for example, understand why the entire LEONE STARS team and officials wouldn't get a mention last night. They achieved what the nation had yearned for and couldn't be achieved for 20 years. They brought the country together at a time when it's so badly needed and in a way not seen since the war ended in 2002. At least the coach who qualified them and the old guards who are retiring or have already announced their retirement should have been awarded.
Tamba Mathew Gbessay is a blind man who retired from working as a translator for the Catholic Church. He used his end-of-service benefit to build a school for blind children in his native Kono District so he would give these marginalized kids a future. He would go village to village in the district looking for blind children to bring to his school which had a boarding home however much they shrugged. He led the school and everyday was both a struggle for him but also a fulfillment because he was helping educate the kids. He's retired from that as well. It's a no-brainer that he deserves to be invited and honored by the country's president.
Mama Elissa is a Norwegian who dedicated years and decades of the most productive period of her life working for amputees left behind by Sierra Leone's ruthless conflict. She and her Norwegian Friends of Sierra Leone organisation mobilised resources and constructed hundreds of houses across Sierra Leone so the men and women who had their arms and limbs hacked off could have a roof over their heads with dignity. She's aged now and has returned home but keeps an eye and arms over the amputees here. It's shocking to know that she has still not been recognized by the state of Sierra Leone.
I can talk about many ordinary Sierra Leoneans and noncitizens alike who've made remarkable contributions towards improving this country. Our unsung heroes and heroines!!
And I know these lists are not prepared by the president (alone). But when many of the advisers who (help him) prepare them concern themselves with their friends and cronies and political allies and former school mates, it's good to consult people outside that bubble, and look deeper and farther.
To those who deserve it but don't get honored, God's award is the best. Keep working and be not deterred."