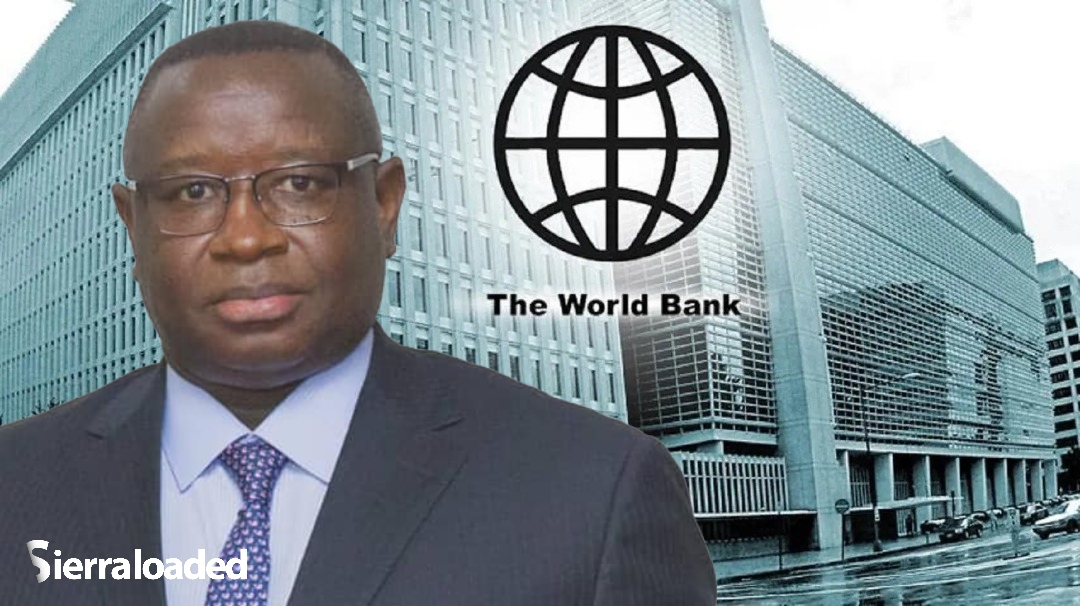 World Bank Withdraws Technical And Financial Support For Sierra Leone Mid-Term Census
The World Bank has announced that it will be withdrawing its technical and financial support for the Sierra Leone Mid-term census. This comes just few hours before the kick off of the nationwide census.
Recall that President Julius Maada Bio has last Friday announced that Statistics Sierra Leone will conduct a two-week counting of everyone in the country from the 10th to the 23rd of December 2021.
According to Bio, the government is conducting the 2021 Mid-Term Population and Housing Census for three key reasons; To correct the anomalies of the 2015 Population and Housing Census; To provide credible and reliable data that will help us plan, implement, and monitor development interventions by the Government of Sierra Leone and our development partners in respect of the current Medium-Term National Development Plan 2019-2023 and the follow up national Plan; And to prepare us for the next Population and Housing Census.
The census has faced wide criticism from political parties and civil societies in the Sierra Leone. The main opposition All People's Congress had called on its members to boycott it. Amidst these criticisms, the World Bank announced that it is is working with Sierra Leone government to help produce quality and credible data that will contribute to the attainment of the national development goals of the country.
Under the Harmonizing and Improving Statistics in West Africa Project (HISWA), the world bank said a US$30 million grant was allocated to Sierra Leone to strengthen its statistical system. One of the activities supported by the project is the national Mid-Term Census, which will be implemented by Statistics Sierra Leone (Stats SL) and includes the roll out of a digital census for the first time in Sierra Leone, an important innovation that requires careful planning.
However, in a dramatic turn, the World Bank now says it will be unable to provide further technical assistance nor disburse any further funds under IDA Grant No. D584-SL to support the mid-term population.
This was contained in a letter written by Pierre Laporte, World Bank Country Director to Finance Minister, Dennis Vandi and Economic & Development Planning Minister on Tuesday.
The letter reads;
"The World Bank earmarked financial support to help prepare and implement a mid-term population census in Sierra Leone—under the Harmonizing and Improving Statistics in West Africa (HISWA) Project (P169265) IDA Grant No. D584-SL—because these data are critical to inform economic development policy, planning and programs, and the 2015 population census exercise resulted in data of insufficient quality to do so.
"Since September 2020 our task team has been providing technical support to help prepare Statistics SL to implement a mid-term population census that would result in good quality data. Much progress was made by Statistics SL in recent months and preparatory efforts further intensified recently. To that end a roadmap laying out the final remaining steps, actions and technical verifications required was prepared and multilaterally agreed (between Statistics SL,
UNFPA and the World Bank task team) during the first week of November 2021.
"To date, while work on most actions points is underway with some completed, several critical action points require further technical work to be satisfactorily addressed including evaluation of the pilot census, the field operation plan for the enumeration, and ensuring enumerators are adequately trained. All these outstanding actions are necessary and must be addressed prior to commencing data collection to minimize the risk of inadequate and poor data quality. There is insufficient time between now and December 10, 2021 to satisfactorily address all pending actions.
"Therefore, while our technical team remains available to provide continued preparatory support, regretfully we will be unable to provide further technical assistance nor disburse any further funds under IDA Grant No. D584-SL to support the mid-term population census following the announced inception of data collection on December 10, 2021.
"The undisbursed balance of funds earmarked to support the mid-term population census could be reallocated to other activities supported under the HISWA projectfollowing consultations with the task team."