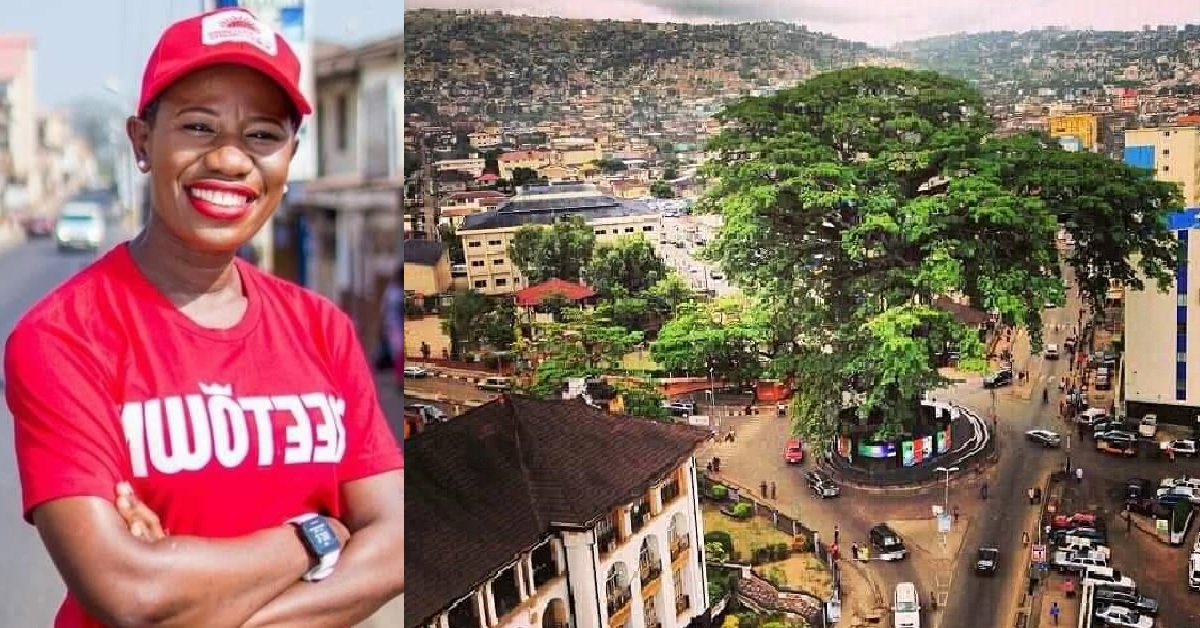 Mayor Yvonne Aki-Sawyer Unveils Plans For Freetown at 230 Years Anniversary Celebrations
The Mayor of Freetown, Yvonne Aki Sawyerr has reminded Sierra Leoneans that the "Freetown at 230 Years Anniversary Celebrations are almost here.
She expresses her excitement  and remind  all that the "Freetown At 230 Years" upcoming Celebrations currently knock  on their doors. She pointed out that there are list of program of activities and encouraged Sierra Leonean to  do join in via AYV TV or FCC's Facebook livestream on Monday, Tuesday and Friday and participate in person on Wednesday, Thursday, Saturday and Sunday.
She confirms that she is  also pleased to share here the "Historic Freetown" website produced by Akindele Decker. A website she describes  as a fantastic collection of stories of the people, the journeys and the events that significantly shaped our city.
She reminded Sierra Leoneans that 230 years ago on January 15th, 1792, 15 ships with 1,196 Black Loyalists set out from Halifax, Nova Scotia, in today's Canada, on the long journey across the Atlantic Ocean. Their journey was arduous and difficult, but their hearts were full of hope and longing for a better future. On March 11th, 1792, almost two months later, those Black Loyalists finally reached their destination – their promised land – and they dropped the anchors of their ships for good.
Tradition has it that after they arrived, they gathered around the Cotton Tree and prayed, celebrating their first thanksgiving in their newfound home.
They called it Freetown: the city of hope, the city of liberty, the city of freedom. And together with the people already living here, they built the foundation of our beloved city.
230 years on, Freetown has become the heartbeat of our nation, Sierra Leone. Freetown is now the driver of Sierra Leone's economy, it is home to our nation's legal, business and diplomatic communities and it is the melting pot of all our ethnic groups. Its cultural richness, bustling population and natural splendour make it potentially one of the most captivating destinations in West Africa.
The Mayor concluded by stating that "this year, from the 7th to the 13th of March, we will be celebrating the 230th anniversary of the foundation of Freetown and invoking the spirit of hope and determination that gave birth to our wonderful Freetown."