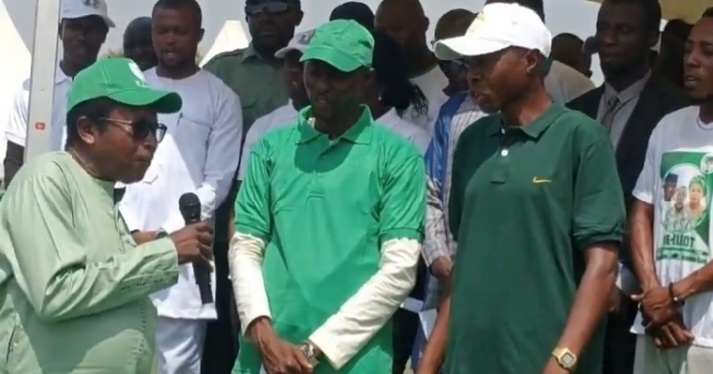 Koidu City Mayor, Other C4C Members Declares Support For SLPP
The Mayor of Koidu New Sembehun City Council, Mathew Komba Sam, together with other members of the Coalition for Change(C4C) party has declared support for the ruling Sierra Leone People's Party (SLPP).
The declaration took place at the ceremony held in Kono, on Wednesday 1st March, 2023.
Delivering his speech during the ceremony, the Koidu City Mayor highlighted the developments the SLPP has made in the Kono District, which he said is the reason he decided to join the party.
The Mayor made mention of the 24hrs electricity facility in kono, noting that it was facilitated by the SLPP and President Bio which they've not had since 1993.
He went on to talk about the construction of the University in Kono, which he confirmed is in progress.
Mayor Komba also made mention of the plans of President Bio to connect kono to Guinea, noting that Kono will be an international trade center.
"So if the president has turned the sod to construct the road from sembakoh to Guinea, who am I not to be part of the process." He added.
He concluded by encouraging the people of Kono District to give their support to President for a second term.