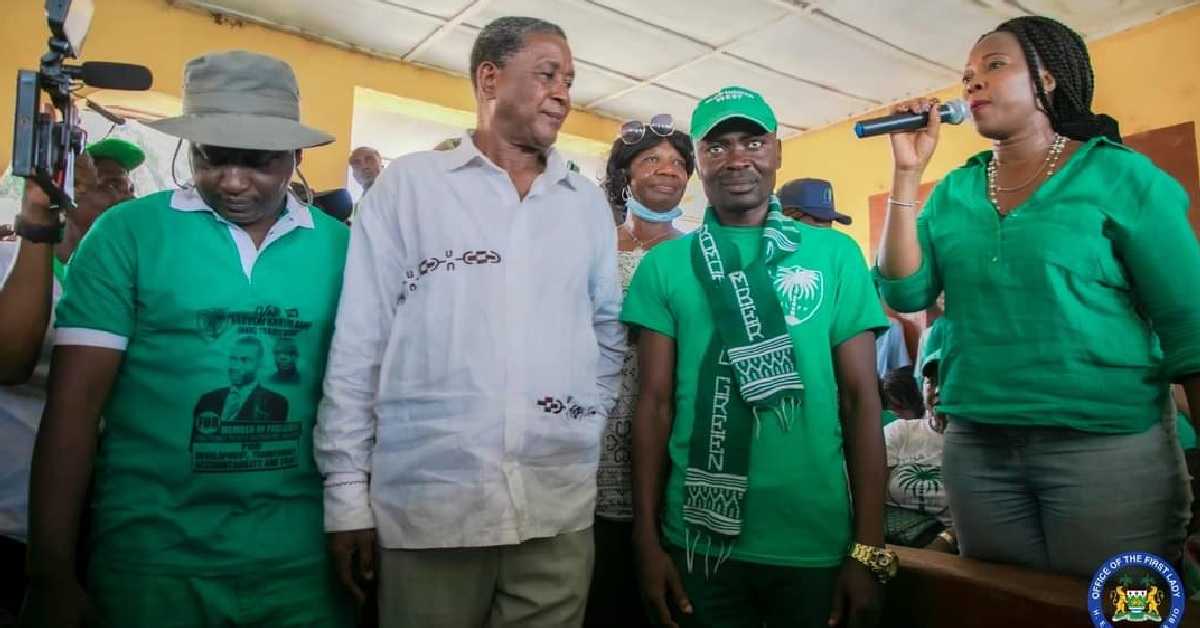 First Lady Fatima Bio Accuses The APC of Being Responsible For The Fuel Scarcity in Sierra Leone
The First Lady of Sierra Leone, Madam Fatima Bio has accused the main opposition, All People's Congress Party of being responsible for the fuel scarcity of the country.
According to her, all the Fuel Stations in Sierra Leone ar owned by the APC and they are using that to make the SLPP look bad in the eyes of the people by closing their fuel stations and inform the people that there is no fuel.
"Np is owned by them, Leonco is also owned by them. When the APC does not have anything to do, they will close their fuel stations and tell the people that there is no fuel, just to give the SLPP a bad name" she added.
She ended by emphasizing that the APC do not like the people because if they do love them, they will not allow them to suffer even if they are in the opposition.