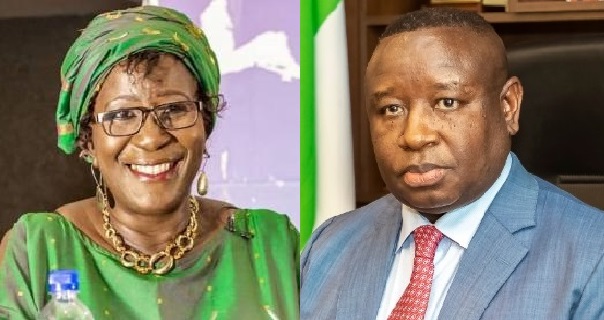 Femi Claudius-Cole Blows Hot as Radio Democracy And AYV Develops Technical Issues on 4th Anniversary of Bio's Administration
Femi Claudius-Cole has expressed her opinion on the coincidence of two of the popular media outlets in Sierra (Radio Democracy and AYV) to have experienced technical difficulties on the same day of the 4th Anniversary of the present government.
According to her, both the 98.1(Radio Democracy) and the AYV medium which were expected to have engaged key personalities of the present government on their fourth anniversary as a government, experienced technical problems all of a sudden.
For this reason, she took to twitter a critique of the occurrence. "What an unfortunate coincidence" she posted on twitter, adding that it is rather shameful for both mediums to have technical problems on that particular date.
She then stated that, however, the conversation will be aired and heard, and referred to the mediums as 'Doctors of the Paopa regime'.