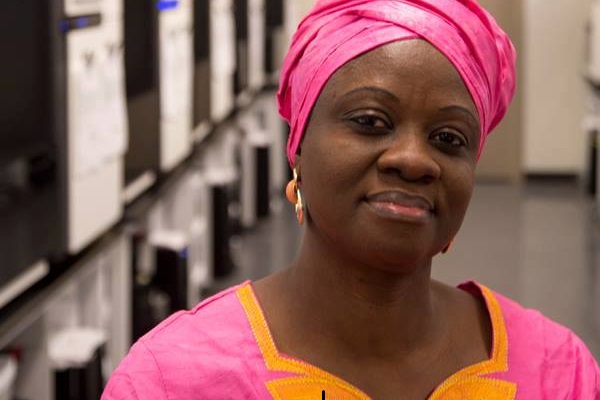 OPINION: It's Time to Deal With Sylvia Blyden
Sylvia has shown too many times that she is hell bent in taking the APC party downwards.
She has not just been unnecessary noisy but has shown outright hate for the party and that of the chairman, Ernest Bai Koroma.
She has just shown this in a short interview she did about Ernest Koroma's intervention regarding the launching of the West Africa Power Pool electricity project recently commissioned by President Bio.
From the context of Ernest Koroma's address, it was clear that he was referencing the West Africa Electricity project which certainly he was a part of and not necessarily the legal framework of the West Africa Power Pool initiative.
Unlike Sylvia,s comprehension, Ernest was never referring to the establishment of the legal framework of the West Africa Power Pool but rather the launching of the electricity project connecting the four West African countries; which has today come into fruition under President Bio.
It is undisputable that the commencement of the electricity project was launched by Ellen Johnson Sirleaf in Liberia in the presence of Ernest Bai Koroma and the other two heads of state from Guinea and Ivory coast respectively.
For Sylvia to now do a premature interview, manipulating the words and intention of EBK, shows the degree of hate, acrimony and disrespect that Sylvia has for the former president.
She even called the Chairman and leader a LIAR.
This is clearly an Anti- party behavior which should warrant disciplinary actions by the party against Sylvia.
Enough is enough! Too much has been deferred for too long.
If Sylvia wants to be a traitor, then let her resign honorably from the APC party and stop being used to distract and show disrespect for the leadership of the Party.
She has done it with the court case, with her PPRC objections to the new constitution and now undertook an interview to malign and disrespect the Chairman and leader of the Party.
She is doing all this to distract and delay the party from making progress and having focus and stability before the 2023 elections.
This is so unfortunate and must never be entertained by the party. Sylvia must be dealt with now before it's too late.
From a Concerned member of the APC in the Diaspora