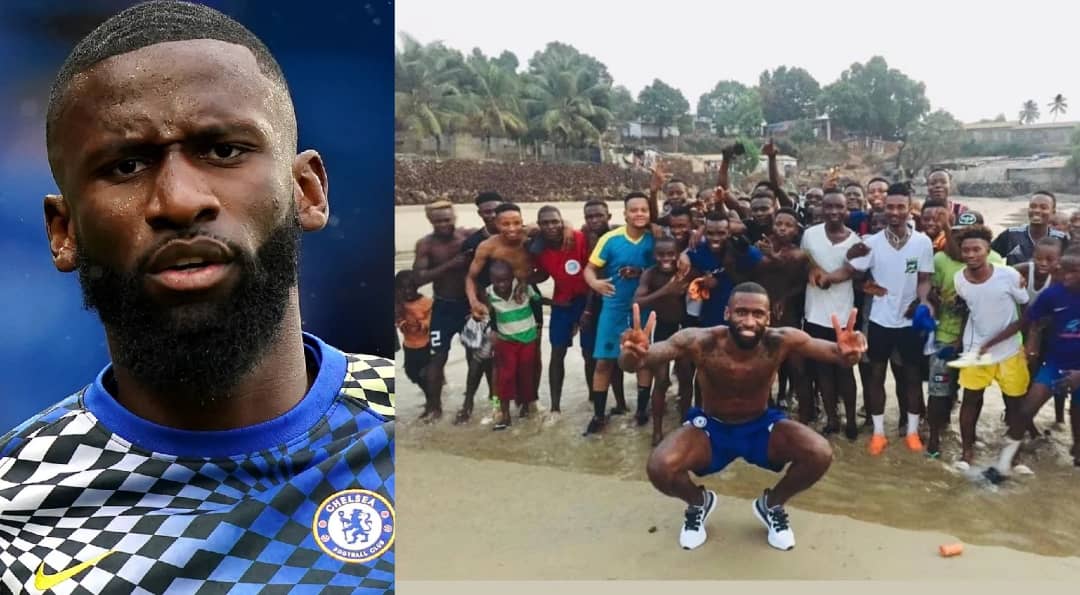 Sierra Leonean- German Born Antonio Rudiger Joins Real Madrid
Sierra Leonean-German born defender, Antonio Rudiger has joined European conquerors Real Madrid from English side Chelsea.
Real Madrid have confirmed the long-awaited signing of the Chelsea defender on a four-year deal.
The 29-year-old will move to the Bernabeu on a free transfer after he turned down the Blues' attempts to renew his contract.
Sky Sports News reported last month that Rudiger was set to join Real after choosing the newly-crowned European champions over a host of other elite clubs, including Paris Saint-Germain, Juventus and Manchester United.
It was reported at the time that the Germany international's new deal would be worth €400,000 (£340,000) per week.
Real say they will present Rudiger as their player at a ceremony on June 20.
Writing on Twitter, he said: "I'm proud to announce that I'll be joining Real Madrid. I'm super excited for all the challenges ahead and can't wait to play my first games for this huge club."
Chelsea also confirmed Rudiger's departure, stating that: "Chelsea Football Club thanks Toni for his contribution to our success over the last five years and wishes him well in his future career.
"He departs with 203 appearances and 12 goals to his name, in that time establishing himself as one of the most passionate characters to represent the club in recent memory," Chelsea added.
Rudiger joined Chelsea from Roma five years ago, and won the FA Cup, Europa, and Champions League as well as their Club World Cup win earlier this year.
Antonio Rüdiger was born in Germany in 1993 to a Sierra Leonean mother who fled the civil war in the country. The player has a strong attachment to Sierra Leone.
Earlier this year, the German international launched his charitable foundation for education in Sierra Leone.
The 2021 Champions League winner, flanked by his mother and brothers at a Freetown hotel near the presidential palace, pledged $40,000 to the foundation.