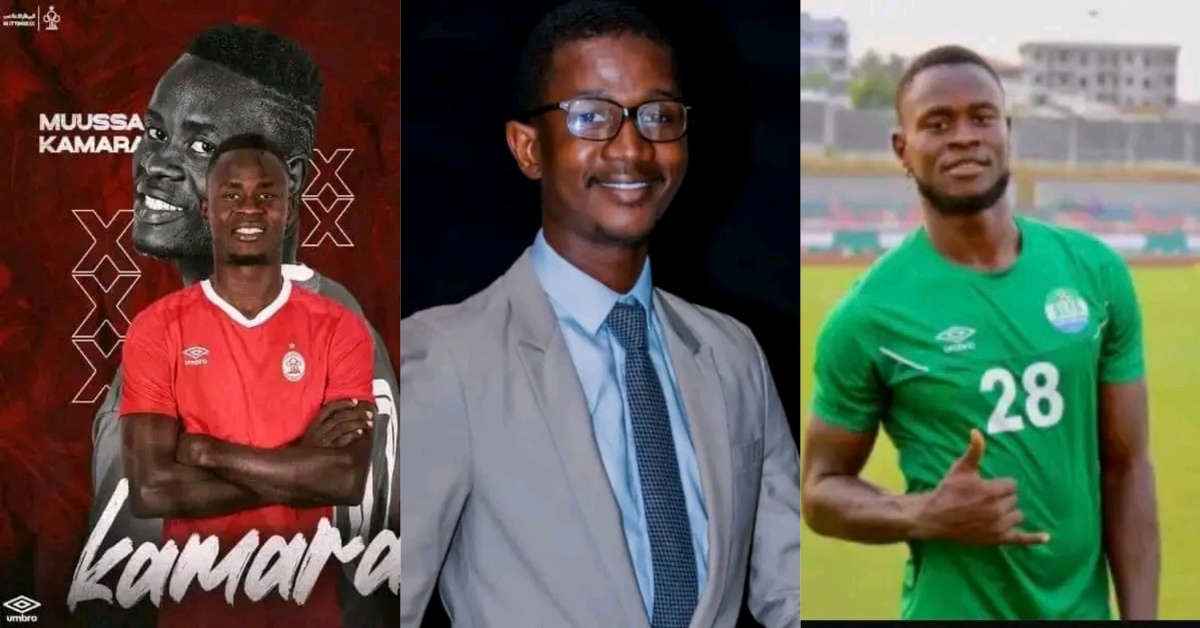 Popular Sierra Leoenean Journalist Reveals Musa Tombo's Aspiration
Every footballer aspires to go to the top; big leagues, big teams and every other opportunity that comes with it.
But Musa is not every player, he is an irony of those aspirations. Musa struggles to stay at the top; Sweden and Libya is a clear example.
There is a lot of pressure on professional footballers at the top, that in itself creates anxiety. This is probably Musa's problem, we won't know for sure.
To understand Musa's phobia for the top u have to go back to the 2018 Premier League season in SL. He was the top goal scorer in the league and during the break he was playing at Schoolyard in the POTAFA league, much to the anger of his club and everyone else.
This is a man who boycotted Leone Stars training camp only to be found playing at a league in Wellington.
Now he is back from Libya, throwing away a multi-million contract just to be found playing on a muddy pitch, drenched and happy.
Every time he has the chance to go up, he comes down, this is the pattern. Whether it is voodoo, or "E just nor wan betteh" we can't say, but what is clear is that Musa has a problem with his psyche and he is happiest when he is playing at home, under the rain, in a muddy pitch in some corner in SL.