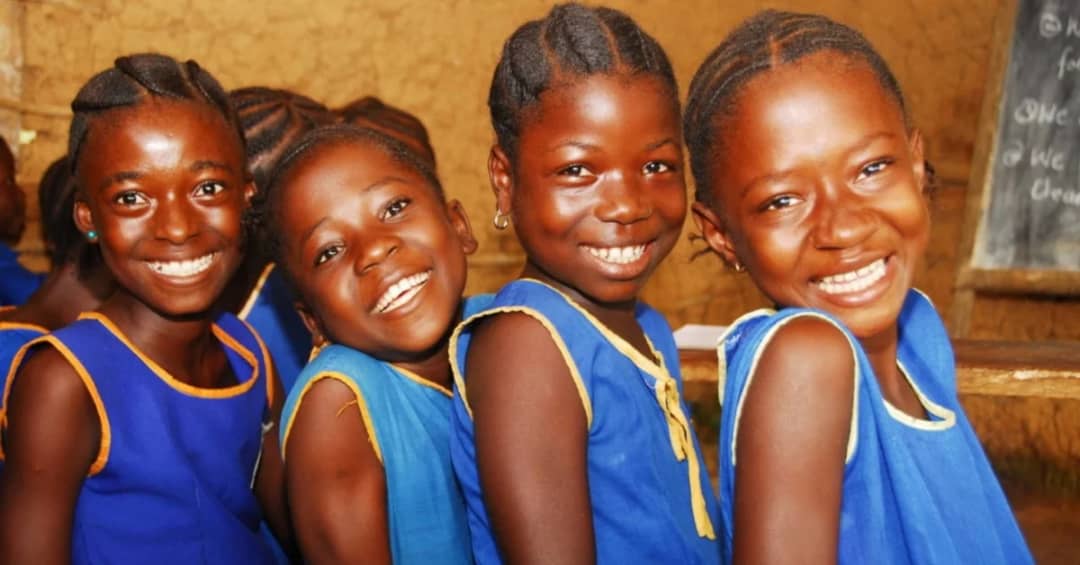 Soaring Living Costs in Sierra Leone Could Push Children out of Education
The soaring cost of living in Sierra Leone could push some of children out of education.
Over the past year, Sierra Leone's fuel price has steadily risen and in March it was hiked from 12,000 leones (73p) per litre to 15,000 leones (92p).
It comes as fuel prices have seen an unprecedented spike globally, caused in part by the pandemic and further exacerbated by the war in Ukraine.
Meanwhile, the price of basic commodities such as a bag of rice and cooking oil have also risen, making the cost of living in one of the world's poorest countries much more expensive.
With inflation reaching 17.6 per cent in February, some fear further rising costs could disproportionately impact Sierra Leone's most marginalised communities.
Street Child, a UK-based charity that has been helping children access quality education since 2008, said surging prices is one of the biggest challenges it is currently facing.
Owen Doel, Street Child's country representative in Sierra Leone, said the country's high inflation rates and weakening currency, compounded with rising living costs, could result in higher demand for the charity's projects.
Mr Doel said: "You can quite clearly see how what's playing out [globally] is going to impact here.
The impact it can have is demand for these programmes increases."
Families faced with difficult decisions
In 2018, the Government launched the Free Quality School Education initiative which provides free admission and tuition to children in Sierra Leone.
While this opened up education to many, costs such as school uniform as well as meals and other learning equipment mean there still remains economic barriers for children to receive an education.
The effects of this are felt more acutely in poorer, rural communities, where figures from the World Bank found 60 percent of people live on less than $1.90 (£1.50) a day.
Meanwhile, the latest global fuel crisis is having a disproportionate impact on countries like Sierra Leone which is hiking up prices such as public transport, food and other basic commodities.
In rural communities, these rising costs could force families to choose between sending their child to school or going out to work to bring in extra income.
Explaining the difficult choices families are facing, Mr Doel said: "If you had been a caregiver doing some street trading, that was bringing in enough income to keep those children in school and now all of a sudden you have to work more hours, or you have to sell or produce more to feed the family and you've got children who could step in and help with that, then that's the kind of thing that will have an impact."
Meanwhile, John Momodu Kargbo, director of learning for rural education and head of operations for Street Child in Sierra Leone, said it was "very difficult" for some children to access schooling.
"There may not be enough food at home, there might not be enough light at home for children to study and the parents find it very difficult to get even a pair of shoes for the child, or to buy notebooks."
Charity helping people out of poverty
With the global fuel crisis impacting everyday life for Sierra Leoneans, Street Child is anticipating more demand if the situation worsens.
The charity has built more than 700 schools since it first started work in the country in 2008.
Its work, which focuses on primary education, includes training teachers and social workers and improving numeracy and literacy skills through its Teaching at the Right Level approach.
It also provides stipends to teachers to attract them to work in rural communities through its income-generated support initiative.
In urban areas, the charity runs a Family Business for Education scheme which aims to get families out of poverty by helping them to set up a business and save towards their child's education.
With global fuel costs continuing to spiral and the country's economic forecasts showing no signs of easing up, the future remains uncertain.
Mr Doel said: "The fuel price has doubled in six months, what happens if it doubles again in the next six months? A bag of rice has almost doubled, what if it goes up another 50 per cent?
"At what point do those rising costs cause a massive increase in the number of children out of school?"
"If we agree that the cost of education and cost of living are barriers to children going to school, then if the cost of living and cost of education goes up then you should expect to see more children out of school.
"At what point does that family feel in such a way that they don't keep their child in school? What's the tipping point?"