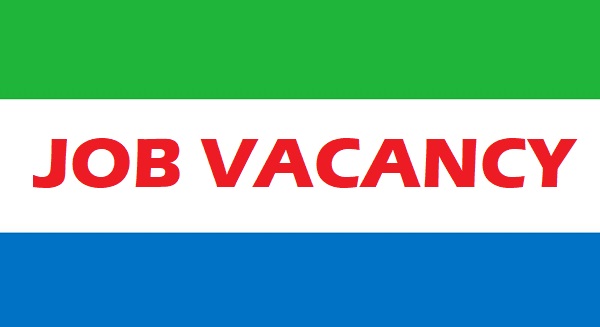 JOB VACANCY: News Reporter/Content Writer
Who We Are
Sierraloaded is Sierra Leone's leading digital media platform for latest news, politics, music, entertainment, sports, videos and more.
Job Title: News Reporter/Content Writer
Location: Freetown (Other province can apply)
Responsibilities
● Source, identify and collect breaking and trending news contents in Sierra Leone.
● Find, write, edit and published good news contents including articles, music and short videos to keep readers informed about latest happenings in Sierra Leone.
● Review performance of news contents, analyze social media trends and user behaviour, then share findings with the teams to aid in news and content strategy decisions.
● Familiar with local and worldwide news content providers including online and traditional media, bloggers, KOL, YouTubers and be able to give suggestions on content partnership.
Job Requirements
You should be:
● Young University/Polytechnic Graduate. Relevant Degree (English, Journalism and Communication, etc.) is a plus.
● Passionate about social media, sensitive to trends, familiar with young people's language and culture, familiar with recent news in Sierra Leone, Africa and the world.
● Versatile with the various industry in Sierra Leone – Government & Politics, Entertainment, Sports, Health, Education, Crime & Judiciary, etc.
● Good at writing headlines based on user interest.
● At least one (1) year experience in the content industry such as Content Writer, Reporter, Journalist, News Editor, Video Editor and Blogger are preferred.
● Strong ownership and positivity, fast-learning ability, attention to detail and good communication skill with different people.
In addition
● You must be less than age 35.
● You must be able to interview key persons (witnesses, sources etc.) as well as cover events.
● You must be able to use social media for generating story ideas and generating traffic for Sierraloaded.
● You must have knowledge of the Sierra Leone's news/political climate.
● You must be able to create well-informed content that is focused on current affairs and reports about Sierra Leone.
● You must be committed to quality, original content.
● You must be able to generate your own news stories and write strong/attractive deadlines
● You must have an urge for investigative stories and breaking news to keep this platform above its peers.
Method of Application
To apply for this role, please send an application letter, resume/CV and 2-4 samples of your previous work to [email protected]
All applicants must have access to a computer, internet, and be able to work remotely. Only qualified candidates will be shortlisted and invited for an interview. Application Deadline:
The job offer is currently open.
Note:
Please note that this is a FULL TIME role. Students and part time workers are encouraged NOT TO apply. Meanwhile, females are strongly encouraged to apply.