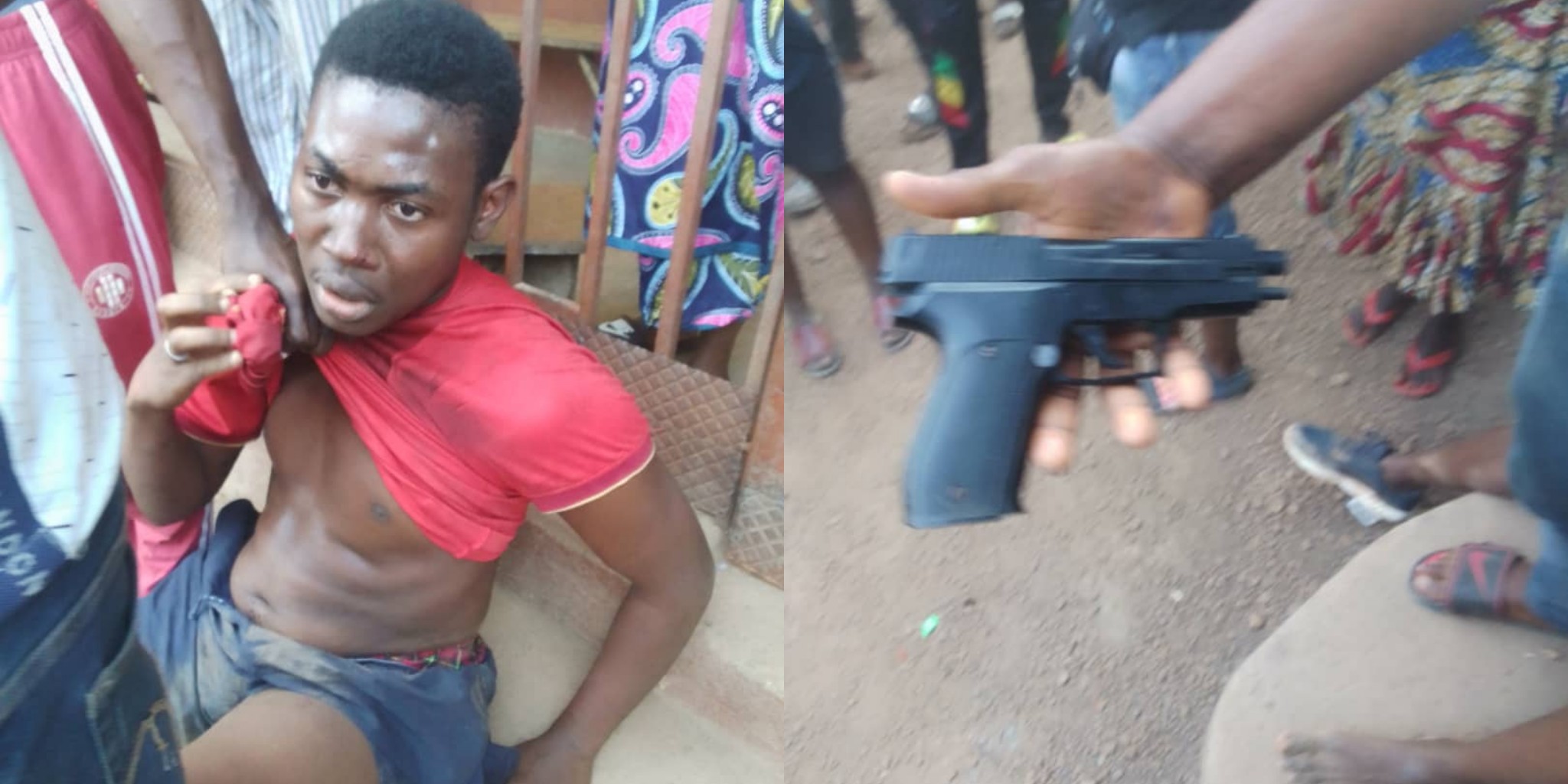 Alleged UNIMAK Law Student Caught With Pistol at Makeni
A man alleged to be a law student of the University of Makeni (UNIMAK) has been caught in broad light with a loaded Pistol and a bag of money in Makeni yesterday.
A Source alleged that the man is part of a group of armed robbers that have been terrorizing residents of Makeni.
Another source added that the man claimed to be a law student of UNIMAK.
Local residents arrested the alleged armed robber and took him to the nearest police station.
The police are currently investigating the matter.
Watch the video below: