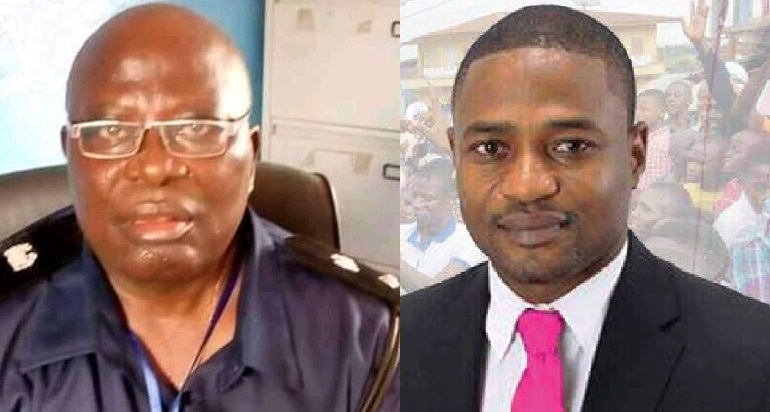 As Massive Protest Looms, Kamarainba Protesters Warned Against Incitement
A press release dated 4th October, 2021 calling for a "Peaceful Protest for Kamarainba's Prolonged Detention and the Alarming Increase of Food and Basic Commodities Prices in Sierra Leone," has raised many eyebrows.
The press release, which was signed by one Mohamed Kabba declared Monday 25th October, 2021 z "A National Day to Show Dissatisfaction towards the Government and Judiciary of Sierra Leone."
Mohamed Kabba on the press release claimed to be speaking on behalf of "The so-called" Coalition of Civil Society Organizations (CSOs), Political Parties and WE THE MAJORITY PEOPLE of Sierra Leone."
The press release called on the Judiciary to ensure they dispel fair justice, rule of law and respect for the Constitution of Sierra Leone but that he "will rather not delve into their advocacy for Kamarainba because of the matter being sub judice."
To most Sierra Leoneans, such an outburst coming at a time like this when an election is pending is not only ill-timed but a deliberate ploy to distract the government from its work and at the same time, create unnecessary tension among a population that is already tense due to the economic downturn.
It is a fact that the hike in food prices in recent months has been alarming. But at the same time, several people in different walks of life interviewed by this press stated that they are confident in the hope that in the not-too-distant-future this would be reversed because the government is seriously and steadfastly working on it.
It is worth noting that, the planners of the "peaceful protest" stated in their press release that, "Vehicles will be available in every District to ensure participation from all over the country" and pleaded with the citizenry to come in their droves and be part of history for the "NATIONAL DAY 'MILLION MAN MATCH'…"
However, Media One of the Sierra Leone Police, ACP Brima Kamara, was of the view that the language on the press release itself is inciting and alarming. He cautioned that though every citizen has the right to assemble freely and peacefully, such assemble freely can only be authorized by the police.
"Under the laws of Sierra Leone, it is the duty of the SLP to maintain law order and therefore, no one person or group of persons can be allowed to disrupt the peace currently enjoyed by the general masses and neither can any one person or group of persons decide to be a law unto themselves, otherwise they would face the full force of the law," said a civil society activist of several years standing.