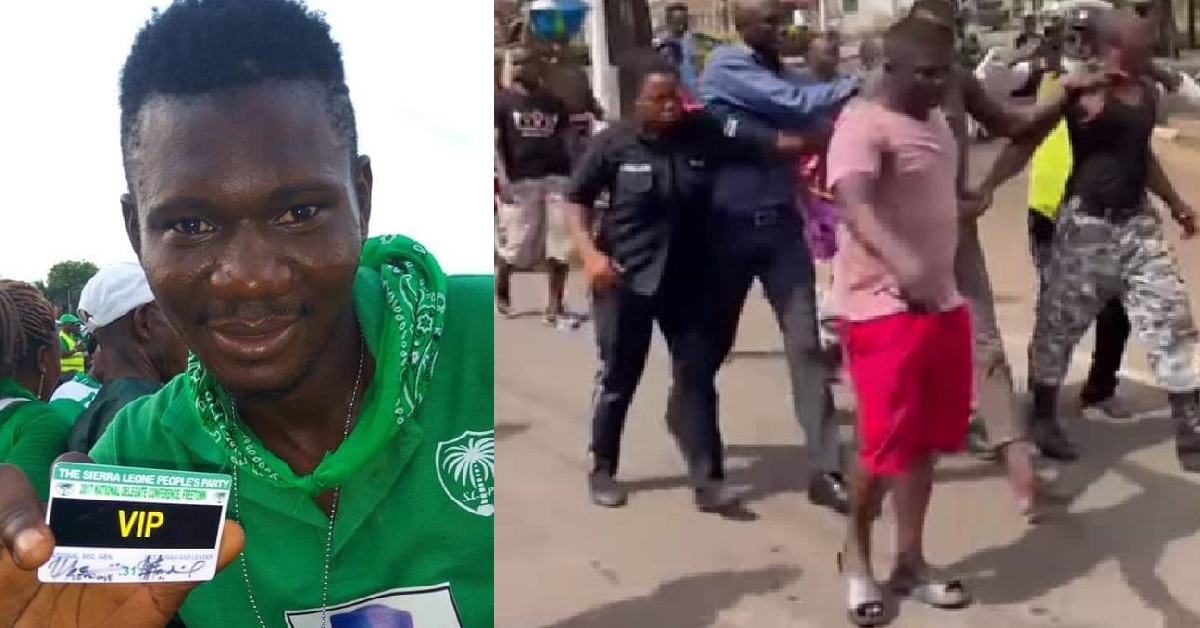 Sierra Leone Police Reveals How 'Arata Paopa' Was Arrested With Cutlass, Knife
Police Detective Sergeant Edward Fornah attached to the Operations Department at the Aberdeen Police Station on Tuesday February 22 told the court that Alicious Deen Tawarally alias Arata Paopa was arrested with cutlass and knife.
Sergeant Fornah was testifying before Magistrate Mark Ngegba of the Pademba Road Court of No. 2 in Freetown.
Tawarally was arrested and charged to court with three counts ranging from carrying offensive weapons, disorderly behaviour and throwing missiles, contrary to the laws of Sierra Leone.
The police had alleged the accused, on February 9 at Crab Town Community, Aberdeen in Freetown was found with offensive weapons to wit, cutlass and knife.
The police further stated that the accused, while at Aberdeen Police Station behaved in a disorderly manner and at the same time was found throwing missiles at the said police station.
Fornah, who is the first prosecution witness, recognized the accused and the date of incident. He recalled that he was on duty on the said date at the Operations Department, when he received a distress call from his boss, informing him that some boys were in possession of cutlass and other offensive weapons at Crab Town Community, Aberdeen in Freetown.
He said upon the receipt of the information, he and a team of police officers left for the crime scene and that upon their arrival, he saw the accused in possession of cutlass and knife coming towards their direction.
He said they arrested the accused and later handed over the cutlass and the knife to the exhibit officer at the Aberdeen Police station for safekeeping.
According to Concord Times Newspaper, the witness said the accused was conveyed to the Aberdeen Police station, where he (accused) attempted to escape by smashing a bottle and ran away, and that in the process to re-arrest him, the accused used a broken bottle and stabbed one of the police officers. Matter adjourned to March 8, 2022.