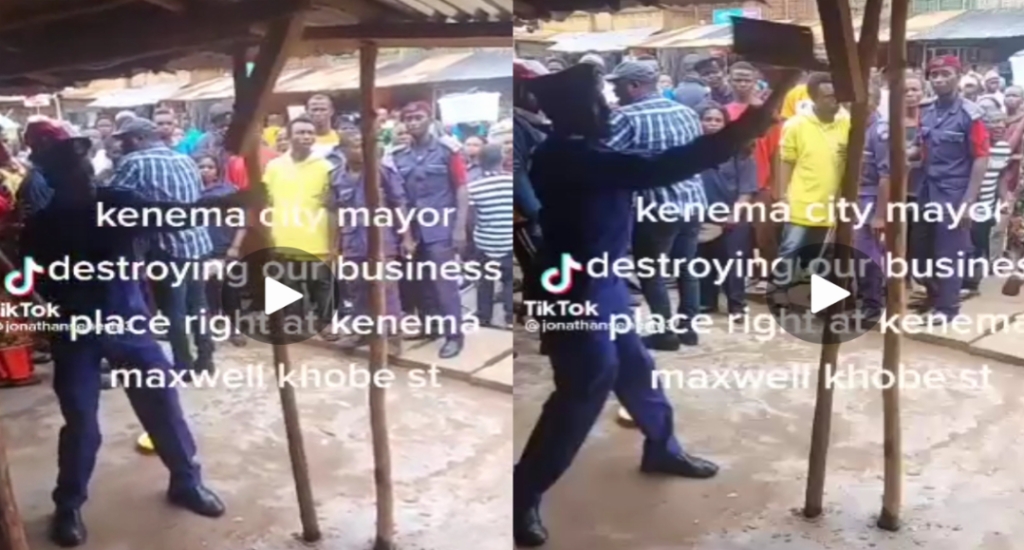 Sierra Leone Police Officers Breaks Business Places in Kenema For Refusing to Sell During Yesterday's Strike (Video)
Sierra Leone Police Officers attached at the Kenema Division have been caught on camera destroying business places of local traders in Makobie Street, Kenema town for refusing to come out and sell in yesterday's sit home strike.
These officers are seen breaking with axe the kiosks of local traders and market women, which they used as shelter and store to fend for their families just because they chose to stay home.
According to a witness, most of the places destroyed by the officers are owned by the traders who are said to be supporters of the opposition All People's Congress Party.
And that the order directly came from the Kenema City Mayor Thomas Karimu Bandabla Baio.
Watch Video