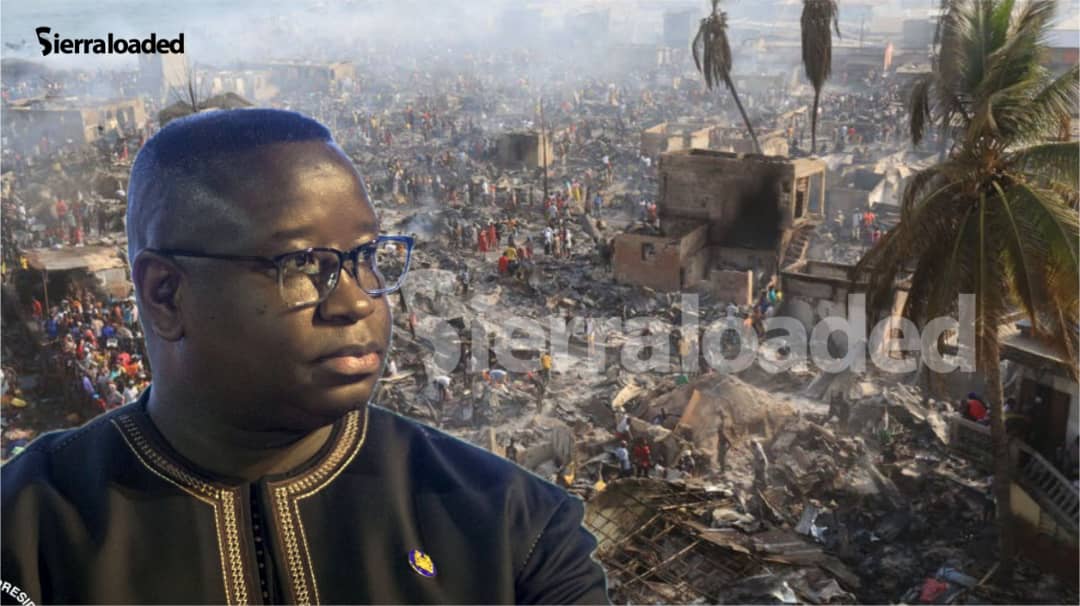 102 Fires in Freetown Between January And February 2022
Freetown Fire Service says it has recorded an alarming 102 fire incidents in the city alone since the start of the year, January 1st to February 22nd 2022.
Bintu Fatmata Kamara blamed the outrageous high number on faulty electricity connections, overloading of the electricity circuit, lack of electrification maintenance and inappropriate use of meters. And these have amounted to 70% of the causes of fire in Freetown.
Speaking on AYV WKE UP SIERRA LEONE programme last Wednesday, she added that the negligent used of coal pot, and gas cookers like Afri-Gas, are also potential recipes of fire.
Communication Director of National Disaster Management Agency, Mohammed Bah, said electricity abstraction and substandard materials used in the electrification of buildings are other major causes of fire, and this is not limited to Freetown but across the school for the blind two Sundays ago which cause was electricity partly burning the female hostel.
According to Independent Observer Newspaper, Blind school head teacher Sallieu Turay explained that the fire started at about midnight when everyone was in bed. Fortunately, there were no causality despite the fact that some pupils sustained injures in an attempt to jump down the building to escape the fire. Whilst the pupils are temporarily residing in one of the classrooms, he blamed the cause on old electricity connections.