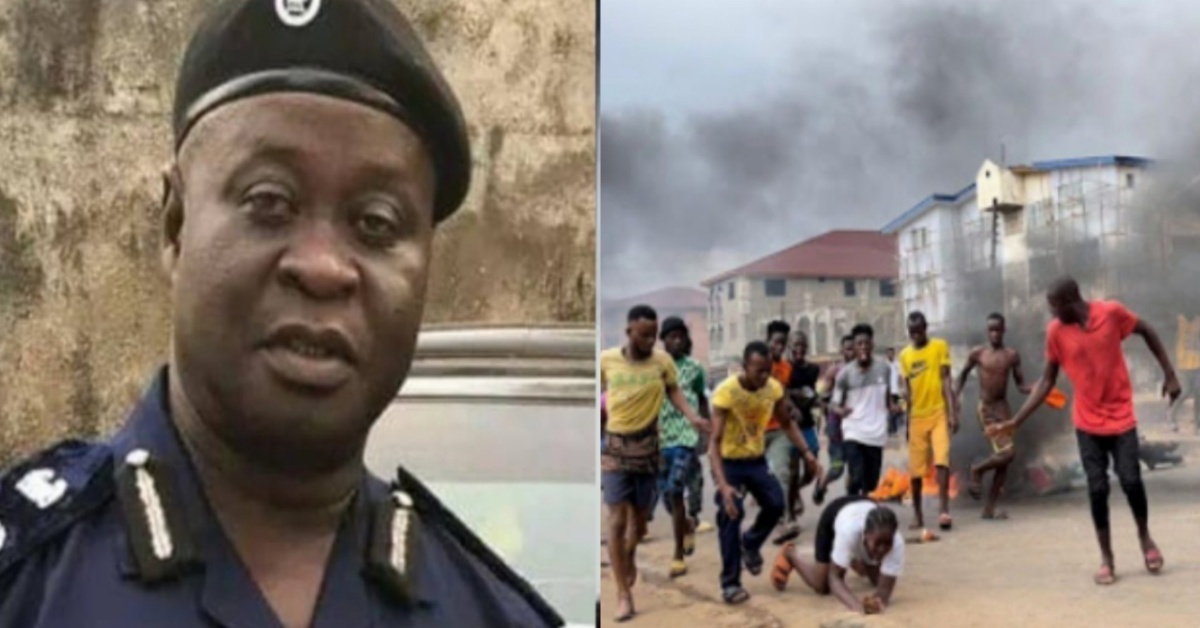 August 10 Protest: Police Officer Announced Dead in Medical Facility
Sub Inspector David Fartoma, formerly attached to the Operations Support Division (OSD) passed on in the early hours of Monday 5th December, 2022 at the Kingtom Police Hospital where he had been admitted for almost four months.
Sources close to the police has revealed to Sierraloaded that Mr Fartoma was performing his lawful duties on the fateful day of  the infamous August 10 when irate youths descended on him and mercilessly beat him up.
He was later rushed to the Kingtom Police Hospital where he was receiving treatment. According to sources,  Officer Fartoma was allegedly abandoned by the police management as the treatment he had been receiving at the Kingtom Police Hospital was nothing good to write home about: he clearly needed some serious surgery.
Some police officers  have expressed dissatisfaction over the way and manner their colleague was left to die. They indicated that had Officer Fartoma been given better attention, he would not have died, given the fact that he laid languishing at the Police Hospital for about four months before he subsequently died.
It could be recalled that several police officers have suffered similar fate. It is hoped that the plight of police officers would be looked into to avert a similar situation that has befallen Officer Fatorma.