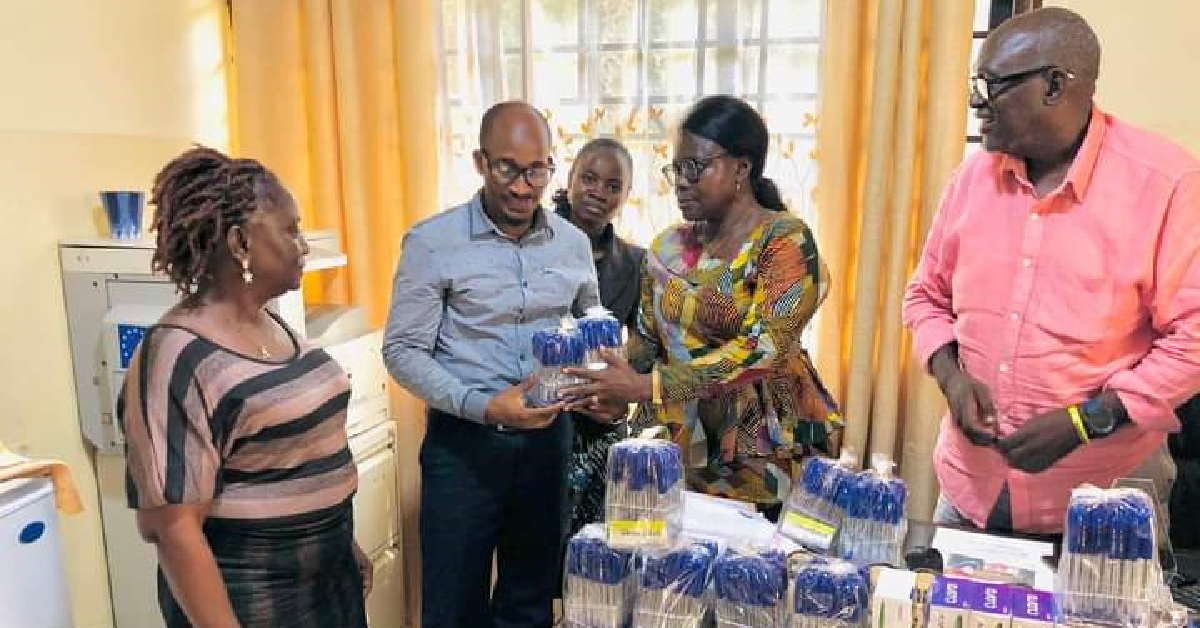 BCC Presents Pens For 2022 NPSE Candidates And Talks on Its Plans For The Exam
The National Primary School Examination (NPSE) has been slated for Saturday 7th May, 2022 and thus in order to support the candidates for this year's NPSE, the Bo City Council has procured and on Wednesday 4th May, 2022 presented pens to the Ministry of Basic and Senior School Education in Bo City.
It is keen to note that this is not the maiden edition of such from the Bo City Council to MBSSE.
Presenting the pens in the office of the Mayor, Chief Administrator of the Bo City Council, Veronica J. Fortune put forth that this is to show the NPSE candidates that the Council is fully ready to support their education. "There are 8,996 candidates taking the exams in the city this year and so we are sure that supporting them with pens will help cushion the burden of buying pens from their parents; education is an affair for all if we want the best for these children and the country," said the Chief Administrator. In addition to the pens procured and presented, Veronica J. Fortune informed that the council will make available the school buses plus the municipal bus to commute the children to and from their examination centers on Saturday. "Last year we made these buses available but a good number of parents instead put their children on 'okadas' and at the end we had incidents of motorcycle crashes wherein a kid could not write her exams at the end of the day," revealed the Chief Administrator, "so this year we do not want such occurrence," she stressed. As such, she encouraged that parents should get their children ready as early as 6:00 am given that the buses will be ready and at the various points from that time to commute the kids to their centers. More to the plans is the invigilation of the examination which she registered that the Council will be fully involved in. She ended up by appealing to parents to refrain from turning examination centers into picnic centers but encourage their children to study and make good grades, without fear or panic in their maiden public examination.
Speaking on the Bo City Council Hour, hosted on Radio Bo Kiss 104.1 FM and simulcast on 4 radio stations on Wednesday, Assistant Deputy Direct of Education, Peter K. Abdulai stated that it is no news that teachers have launched a strike action courtesy of their welfare conditions. Mr. Abdulai pleaded that teachers go back to the classroom as "negotiations are going to commence in Freetown on Thursday 5th May, 2022." The Assistant Deputy Director beckoned teachers to be thoughtful of the future of these children and the good of the country as he described today's children "tomorrow's leaders." Mr. Abdulai lamented that "if there are no teachers at the NPSE Centres, it will be a difficult one for us so we are pleading that you go back to the classroom starting Thursday as we're hopeful that things will get better after negotiations."