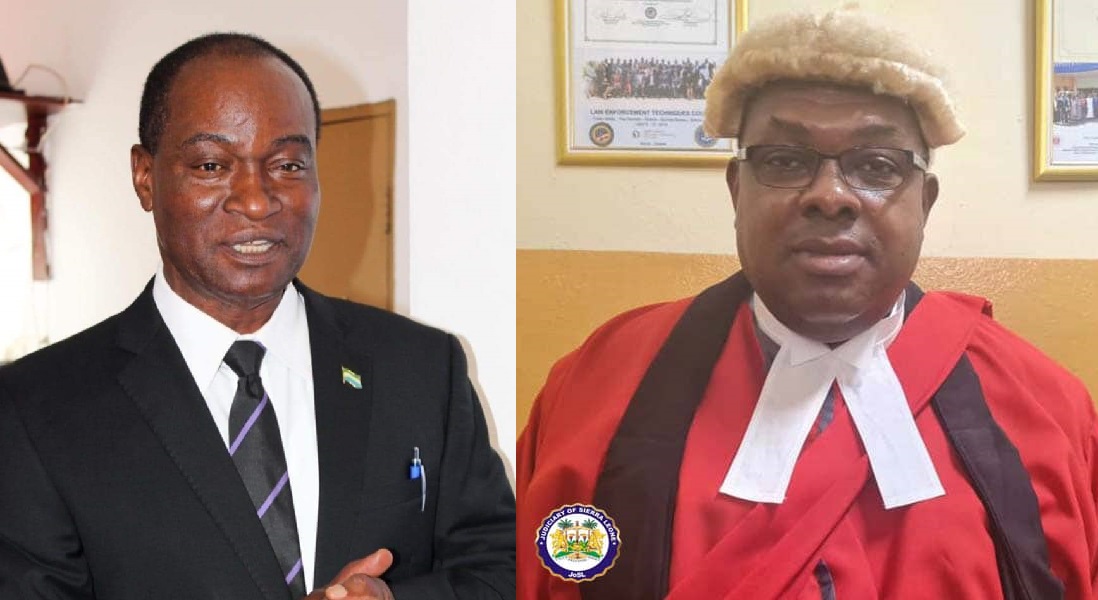 "Court Case or no Court Case, I Will Win 2023 Election" – Samura Kamara
The leading aspirant for the 2023 presidential flagbearer position of the main opposition All Peoples Congress APC, Dr. Samura Mathew Wilson Kamara has , after observing Jumah Prayers on Rawdon Street in the Central Buisness District (CBD) in Freetown, recently allayed the fears of supporters regarding his Presidential ambitions and the ongoing court trial by saying that court case or not he is going to win 2023 multitier elections if he eventually becomes flagbearer of his party.
He was responding to some legal concerns from supporters that the ongoing court battle would not qualify him to take part in the forthcoming 2023 general elections, if he emerges successful in the party primaries. Dr Samura Kamara will face the incumbent President, Dr Julius Maada Bio of the ruling Sierr Leone People's Party (SLPP) as his main contender in the upcoming 2023 presidential election.
According to Dr. Samura Kamara the ongoing alleged corruption trial by the Anti- corruption is not a stumbling block for him to take Part and win the forthcoming 2023 presidential and general elections, adding that there is no portion in the 1991 Constitution that disqualifies him from contesting and winning the 2023 general elections as a result of the ongoing court battle.
Dr.Samura Kamara also noted as things stand now , he is fully qualified and eligible to take part in the elections matter noting that , he remains an accused persons until proven otherwise by the court.
The leading APC Aspirant also assured thousands of his supporters that he will be vindicated at the end of the day, as according to him, he is a personality with an unblemished record and has competently worked and served this nation for over forty years.
He called on his doctors to stop using the court case to blackmail him as he is currently focusing on his political campaigns for the 2023 pools.
Meanwhile, the former Minister of foreign Affairs and international cooperation, Dr Samura Kamara and five other co- accused persons will today face the High Court to continue the misappropriation of up to Us$4.6M for the renovation of the country's United Nations Permanent Mission building in New York, United States of America.