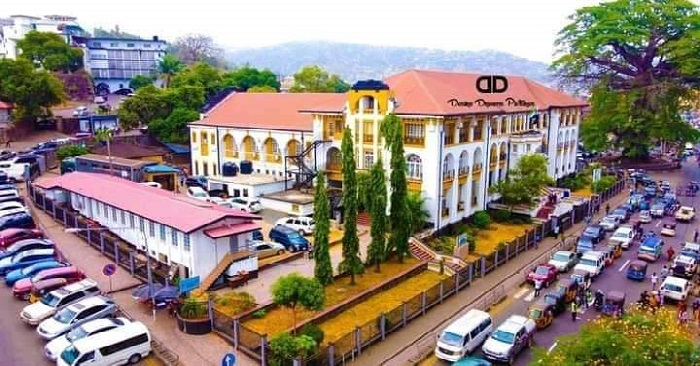 Sierra Leone Court Orders Former NASSIT Board Chairman to Pay Le50 Million Fine For Stealing Le6.5 Billion
Justice Miatta Samba has on Thursday 5th August 2021, delivered a guilty verdict against the former Board Chairperson of the National Social Security and Insurance Trust (NASSIT) Yeabu M.D Kamara for corruption and fined her Le 50 million.
The Anti-Corruption Commission (ACC) had on Wednesday 19th December 2018, indicted the former Director General of NASSIT, now deceased for various corruption offences along with the chairperson of the Board of Trustees of NASSIT.
Both were indicted on six counts of conspiracy to commit a corruption offence, contrary to Section 128 (1) of the Anti-Corruption Act 2008, Misappropriation of public funds, contrary to Section 36(1) of the Anti-Corruption Act 2008, and willfully failing to comply with the law relating to tendering of contract, Contrary to Section 48(2)(b) of the Anti-Corruption Act of 2008.
According to the particulars of offence the late Saidu Mans and Madam Kamara on diverse date between 1st August 2016 and 31st December 2017 conspired to misappropriate the sum of six billion, five hundred and ten million, two hundred and ninety thousand Leones (Le6,510,290,000).
The funds were meant for the SISIMI NASSIT medical project, a joint venture special project vehicle that was to have provided much needed urgent health care delivery service system by offering access to quality medical and diagnostic services in Sierra Leone.
After going through the evidence, Justice Samba, found Madam Kamara guilty on four counts of related corruption offences. Prior to her sentence, the convict said "I just regret what had happened."
In his plea in mitigation on behalf of the convict, lawyer Ibrahim Yillah pleaded with the Judge to tamper justice with mercy. He noted that the convict is between 71- 72 years old with six grand children, all of whom relied on her for their survival and schooling. He furthered that the convict had resigned in 2016, but was brought out of her retirement, and ended up being found culpable out of the job.
After listening to both counsels, Justice Samba, cautioned and discharged the convict on three of the four charges and fined her 50 million on the remaining charge.
The ACC Prosecution was led by lawyer Calvin Matsebo.