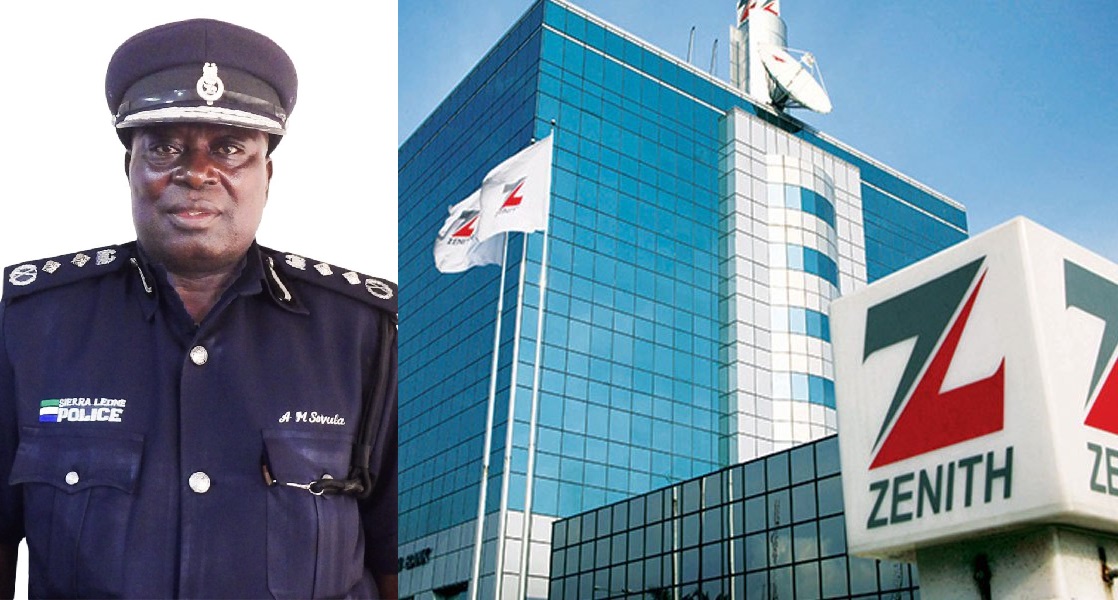 Court Remands Zenith Bank Sierra Leone Official For Wiping Off $37,000 And Le183 Million From Customers' Accounts
Melvin Dakachi and Hassan Morie Yajoh, principal suspects identified in a Le553 million ($55,000) theft at Zenith Bank Sierra Leone have finally been charged to court.
Recall that the Assistant Superintendent of Sierra Leone Police (ASP), Francis Ben Lebbie recently told journalists about an alleged Internet fraud activity that was perpetuated in Freetown, Sierra Leone.
According to him, on Saturday 10th July 2021, one Mrs. Turay and Patrick of the Zenith Bank arrested and brought in Melvin Dakachi, a Nigerian national, cum marketing officer at Zenith Bank, and Hassan Murray of Black Hall Road in Freetown.
ASP Francis Ben Lebbie made this statement during a press conference held at the Conference Room of the Sierra Leone Police Headquarters on George Street in Freetown.
Few weeks after, an abstract of the police investigation report which forms part of the prosecution files indicates that the accused conspired with other persons unknown and illicitly transferred $37,000 (equivalent to Le370 million) and Le183 million through mobile internet banking into various customers' bank accounts and those customers withdrew the monies without lawful authority.
The report also indicates the sum of $15,000 and Le12.5 million was discovered in obinna's premises during the course of the investigation.
While Melvin Dakachi is the prime suspect, Hassan Morie Yajoh is also charged with being an accessory to the crime.
Arraigned before Magistrate Sahr Kekura of court on Thursday, the accused persons fell short of legal representation. Hence, after reading of the charges and no plea taken, the two accused were remanded at the Male Correctional Centre and the matter adjourned to August 19 for the police to present its first witness.