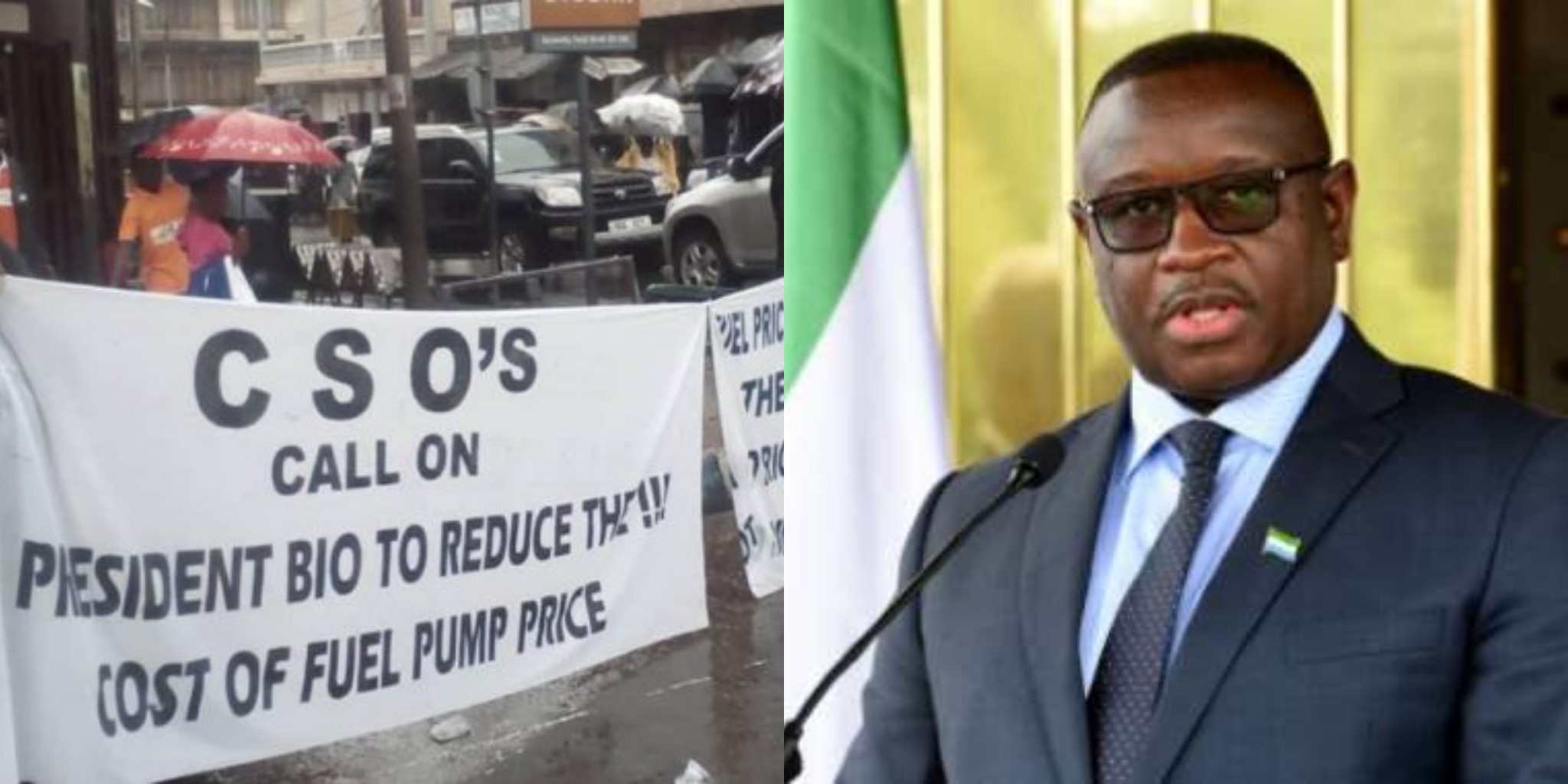 CSO Calls on Government to Revert Fuel Prices to Le10,000
One of the leading Civil Society Organisations in the country, Renaissance Movement has on 17 March 2022 issued a position statement calling on the government to revert fuel prices to Le10,000.
The Movement issued this position statement amid the increased in fuel prices and the hiking of food commodities, which are causing severe hardship and untold suffering to ordinary men and women in the country.
Renaissance stated that fuel pump prices have doubled in just one year, from Le7,000 to Le8,500 in February 2021 and further to Le10,000 in July 2021 and Le15,000 in March 2021.
They stated how the public transport fares have gone up by over 50 percent across all destinations between 2021 and 2022, while consumer price inflation reached 19.9 percent in December 2021.
"The Leones is on a free fall against the US Dollar in March 2022. The combination of an increase in fuel price, and high transport costs, the Leone's free fall against the dollar, coupled with the rapid increase in the prices of essential products, especially food items and causing untold suffering for the poor and has pushed more Sierra Leoneans into poverty," Renaissance stated.
The Movement said they are concerned that such severe hardship could lead to social unrest if not quickly addressed.
"As Sierra Leone enters it third week of the record surge in fuel prices, motorists are spending hours waiting in many of petrol stations across cities and municipalities as they hope to fill their tanks or Jerry cans before fuel runs out. Sadly, there is no guarantee of getting any fuel after making it through the painful queues to the pumps," they added.
The Movement went on to call on the Government to quickly find innovative ways to reduce fuel prices to Le10,000 by; "Adopting Fuel Future Contracts with oil marketers to lock in the price for the next six months. Build a strategic stock of fuel reserves (amount to six months worth of total fuel supply. Sell the stock of reserves to fuel marketers at reasonable prices during difficult times to prevent any increase in pump prices. Remove road user charges and exercise taxes on all petroleum products for six months or until the current global situation improves."