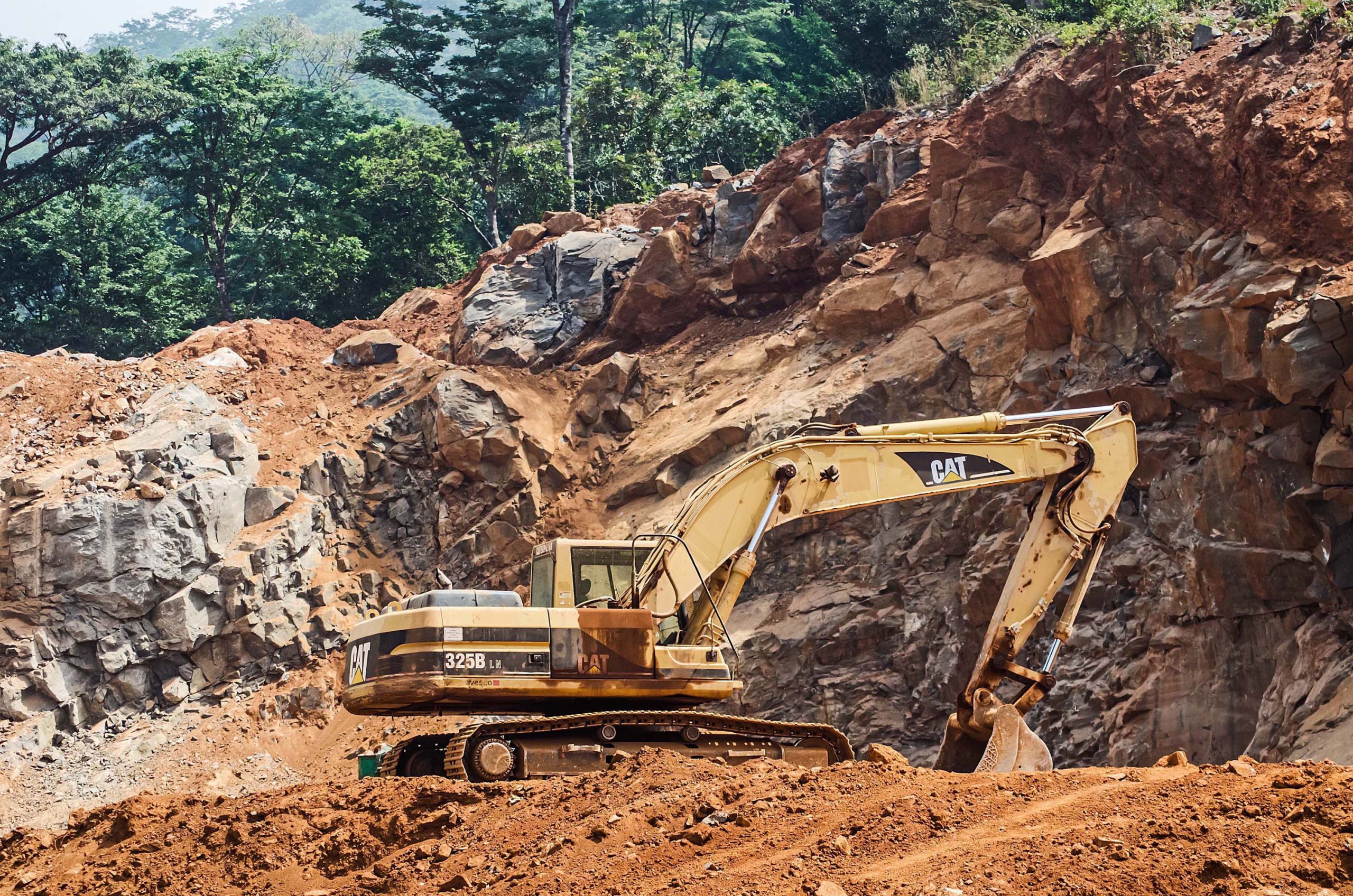 John-Obey Community Threatens to Vote Against SLPP if Land Minister Continues With The Plan to Stop Sierra Hope Clinic Construction
About two weeks ago, disturbances started taking place at a parcel of land at John-Obey village where a clinic and medical training facility is currently under construction. The name of this facility is Sierra Hope Clinic.
The initiator of the building project, Nurse Jestina Jalloh-Jamboria is of the conviction that she is being taken advantage of by the Minister of Lands and others who want to reap her off the land on the pretext of wanting to construct a low-cost housing estate as if there are no other suitable places in Freetown for low-cost projects.
According to the people of John-Obey, they are solidly behind Jestina Jalloh-Jamboria because she is the only person who has considered building a health facility for them while for the last decades past and present governments have failed them in the aspect of providing a suitable and well-equipped health facility for the people in this community.
Jestina Jalloh-Jamboria who has 24 years' international experience in nursing and now wishes to give back to her community, believes that after completion, the project will serve as a maternal and other health services center and at the same time, provide teaching for medical staff, among other services and amenities.
Having brought sufficient and modern medical equipment into the country, she believes that after completion of the facility (which is near roof height) it will have the capacity and enough staff to serve at least ten thousand people from John-Obey and from around the surrounding villages.She laments however that with all her efforts, time, energy and money, the Minister of Lands is bent on dampening her resolve by relocating the facility elsewhere and that she is afraid that, if President Julius Bio who has immense interest in boosting human resource and expanding health facilities allows this to happen, then the people of John-Obey will suffer unjustly as they have been without a common maternity center for decades.
Meanwhile, investigations carried out by this press indicate that certain men clad in military attires, sporting top insignias, about two weeks ago stormed the hospital construction site and threatened the workers to stop work or face death. Although the Chief of Defence staff in the Ministry of Defense is reported as saying that he did not send any military personnel to John-Obey, he noted that if such is the case, he is unaware of such an incident.
However, it appears that despite the several appeals made by the people of John-Obey and Madam Jestina Jalloh-Jamboria to the Minister of Lands to see reason and understand that sacrificing the clinic project which started several years ago and has cost several hundreds of millions of Leones to reach its current stage of completion, all their pleas fell on deaf ears. He seems to be forgetting the fact that, he had appended his signature to the document prepared by his predecessor, giving Madam Jestina Jalloh-Jamboria the right to access and use the land for her current clinic construction project.
It would definitely be unfair, inhuman and ungodly for the Minister of Lands to 'pa o pa' carry out the relocation of such an important public health facility at a place where past and present governments never considered for such a life-saving and life-supporting project until Madam Jestina Jalloh-Jamboria took upon herself to use her own funds to build a health facility for the people of John-Obey.
According to the people of John-Obey if at all the Minister goes ahead with his decision, they would definitely use it as a political weapon and not vote for the SLPP because they would take it that the SLPP does not care about their health.