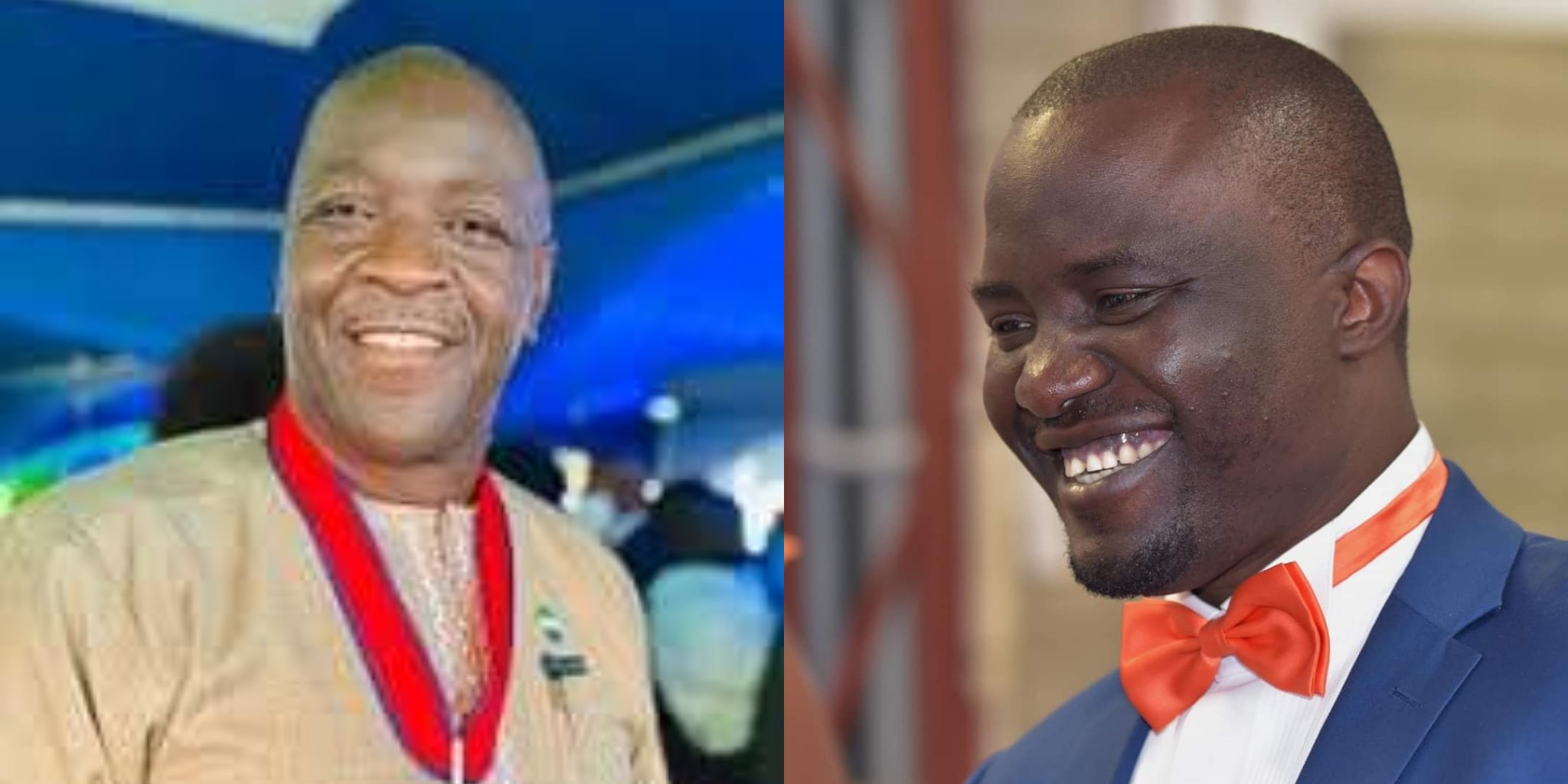 Whistleblower Dr. Lahai Calls on Rokel Commercial Bank MD to Produce His PhD Certificate
Fake degrees whistleblower, Dr. John Idriss Lahai has called on the Managing Director of Rokel Commercial Bank, Dr. Walton Ekundayo Gilpin to produce his PhD Certificate.
Dr. Lahai made this call after alleging that the Dr. Gilpin holds a fake PhD degree, which promoted the latter to release a statement debunking the allegation.
In response, Dr. Lahai shared a piece on his social media account, calling on the MD of Rokel Commercial Bank to produce his PhD certificate.
The full piece is stated below:
"To Walton Ekundayo Gilpin (the Rokel Commercial Bank Managing Director) — Produce your PhD certificate.
Stop paying money to headless journalists (journalists without conscience) to deceive the people with fanciful publications about your PhD. Produce the certificate.
You need help on how to set the record straight? Let me help set the real record straight, and, by doing so, expose your lies!
TIMELINE
In June 2015, and, again, in December 2016: You presented copies of your CV to the Central Bank for consideration (following their 2014 advertisement that they (the Central Bank of Sierra Leone) were looking for a new RCB Managing Director. In this first set of CV (see the attached evidence) you said your PhD was awarded by a university called Commonwealth Open University.
12th June 2017: You were appointed Managing Director. Your appointment letter referred to you as Dr Gilpin. Meaning: the Central Bank had relied on your 2016 CV to reach the decision to appoint you to the position of MD of RCB. See the attached evidence — it is a copy of your appointment letter/offer of appointment from the Bank of Sierra Leone.
5th July 2019: The National Commission for Privatisation (NCP) asked you to provide a copy of your PhD (see the evidence)! But you refused. The then (now late) Executive Secretary of NCP, Josephine M Ansumana (RIP) was pressured by certain people at State House (noteworthy mentions include (1) the Secretary to the President or SP and (2) Madam Kona Koroma, Adviser to the President). These people were all over the place pressuring Madam Ansumana (RIP) to stop demanding a copy of your PhD for their (NCP) verification. What led these State House officials to support your refusal to submit your PhD degree certificate to the NCP? I will do a Facebook live on this matter very soon. For now let me use this post to say hello to SP and Aunty Kona. "How una dae do oh"? Ok. I will visit you very soon.
May 2022: You were asked, again, to present your PhD degree for the ongoing fake degree audit (as authorised by Parliament). You refused. Why? Who assisted you? The decision of the Anti-Corruption Commissioner not to include your bank on the list of Banks that should conduct internal degree audits aided that decision of yours.
To the Anti-Corruption Commissioner, I say
Congratulations my brother. Your decision to remove the Rokel Commercial Bank (RCB) from the list of entities required to do an internal audit makes it safe to conclude (here and now) that "you really don't know much about the status of the RCB." Please resign — we need a sober minded ACC boss. Sure. We remain brothers!! But resign. "We (the people) don't need your style of leadership in the ACC." This is a brotherly advise from one brother to the other.
Back to Walton Ekundayo Gilpin: All the newspaper articles about "you setting the record straight" make no sense. There was no need for all your articles. Produce your PhD certificate.
16th May 2022: You (Walton Ekundayo Gilpin) changed the name of the PhD awarding University — from Commonwealth Open University (with no address) to Aldersgate College (a community college) in the Philippines. See the attached evidence. Why change the name of your university? Did you deceive the Central Bank Governor with your 2016 CV (containing the the 2013 degree from Commonwealth Open University)? So you lied to confer undue advantage over other candidates who were also under consideration for the MD position? "