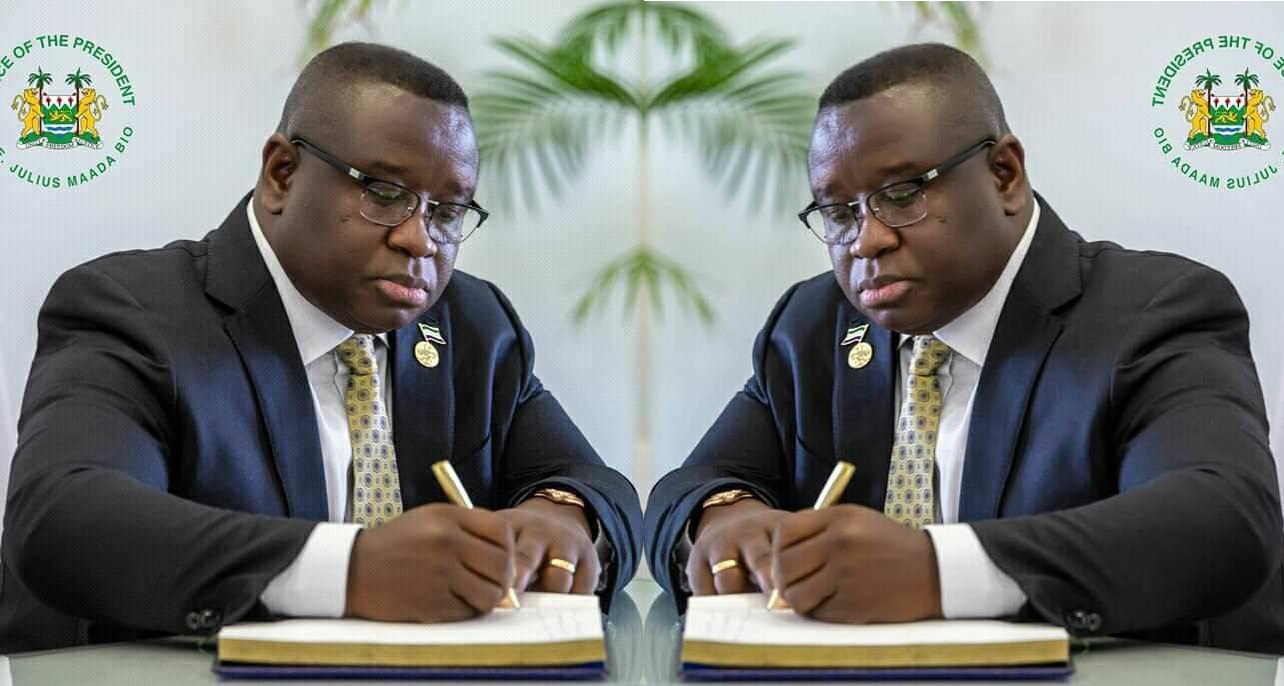 MRCG Monitors Presidential Assent to the Cybersecurity and Crime Act 2021
The Media Reform Coordinating Group (MRCG) today, Wednesday November 17, 2021 has witnessed the ceremony of the presidential assent to the Cybersecurity and Crime Act 2021 at State House, Freetown.
The MRCG in March held a national media consultative meeting on the Cybercrime Bill where it developed a Sierra Leone Media Position paper on the bill that was presented to the Ministry of Information and Communication spelling out the media's concerns on certain provisions of the bill. In May and June 2021, MRCG and SLAJ followed, monitored and took part in Parliament's proceedings, Committee Stage readings and debates to have their position reflected so as not to have new laws that stifle press freedom and freedom of expression.
In today's ceremony at State House, the Minister of Information and Communications, Mohamed Rahman Swaray stated that the Act is in compliance with regional bodies and international committees which the country is a member of. He added that as the internet space improves everyday, the Act enables for electronic evidences to be tendered in courts for crimes committed on the internet after a warrant from the court.
"In drafting the law, we had several engagements with media stakeholders, local and international partners to make the law a consultative one and one that matches international best practices," he noted.
Before assenting to the Cybersecurity and Crime Act 2021, the President of the Republic of Sierra Leone, Dr Julius Maada Bio in his address said that setting laws that guide the digital technologies and the internet systems are of great importance, adding that digital reforms are also part of national development.
"This law is not for political gains but to compete with other developing countries across the world in tracking Cybersecurity defaulters and to send a signal to international partners which Sierra Leone is a signatory to. We will continue to work with our international partners to ensure the smooth implementation of this law," the President said.
He said the country looks forward to international partners for more capacity development and digital logistical support for the smooth implementation of the Cybersecurity and Crime Act 2021.
The MRCG will continue to monitor the implementation of the law in its 'Monthly Media Freedom Review' and Bi Annual Press Freedom Report'.