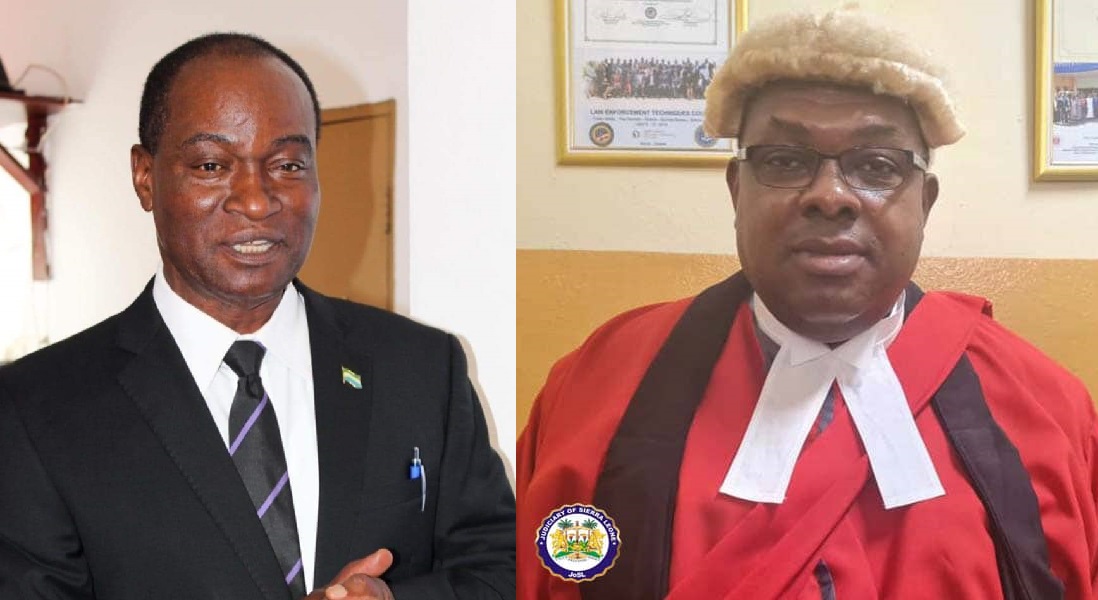 In The Dr. Samura Kamara Case… Concerns Raised on Inaccuracy in ACC Case Bundle
The Defence teams for Dr. Samura Kamara and five others today, at the Freetown High Court No.1 presided by Justice Adrian Fisher, raised concerns about the inaccuracy of the Anti-Corruption Commission (ACC)'s prosecution team for failing to compile their case bundle in order before serving them.
During the presentation of vital documents, lawyers representing the accused persons raised several issues relating to hundreds of missing pages on most of the documents received by the defense teams before the start of the matter.
In his response to that issue, Justice Fisher called on the ACC legal team to furnish the defence teams with all the said missing pages by the next court sitting. He also advised both sides of the legal battle to review all documents before the commencement of the cross-examination process.
In today's sitting (Friday 4 March 2022), the Prosecuting Witness 1 (PW1) Joseph Bockarie Noah concluded the presentation of bundles of documents that would serve as exhibits in the matter.
Amongst the Category of documents presented by PW1 to the court included: Government Banking Cheques; Credits Advice, and other financial documents from the Accountant General's Department and the Bank of Sierra Leone (BSL) sent to the Sierra Leone Permanent Mission to the United Nations in New York.
PW1 also presented another category of documents that dealt with the awarding of a contract for the renovation of Sierra Leone Permanent Mission in New York and the Status Report of the renovation work done in New York signed by the Operations lead at the Ministry of Works and Public Assets.
Another category of documents presented by PW1 were those relating to the procurement process of the contract and also the record that dealt with Cabinet decisions and recommendations.
Joseph Bockarie Noah also presented to the court documents which he described as "temporary vouchers" for the payment of the said contract and the final document was the Assessment Report on the infrastructure of the said Chancery Building.
After presenting the documents, the ACC lawyer, Robin Mason, informed the court that they would communicate with all parties if there were any additional documents to be served.
The matter was adjourned to Monday 7 March 2022 when the court is expected to commence cross examination of PW1, Joseph Bockarie Noah, a worker at the Anti- Corruption Commission (ACC).
Dr. Samura Kamara, the leading flagbearer contender for the All People's Congress (APC), was represented by lawyers Frankly Bai Kargbo, Joseph Fitzgerald Kamara, Ady Macauley Sulaiman Borbor Kabbah, and others.
It could be recalled that Dr. Samura M.W. Kamara and five others are standing trial for the alleged misappropriation of over $US4.5 million meant for the renovation of Sierra Leone's Chancery Building in New York, and also for "deceiving the Principal," which is the Government of Sierra Leone.