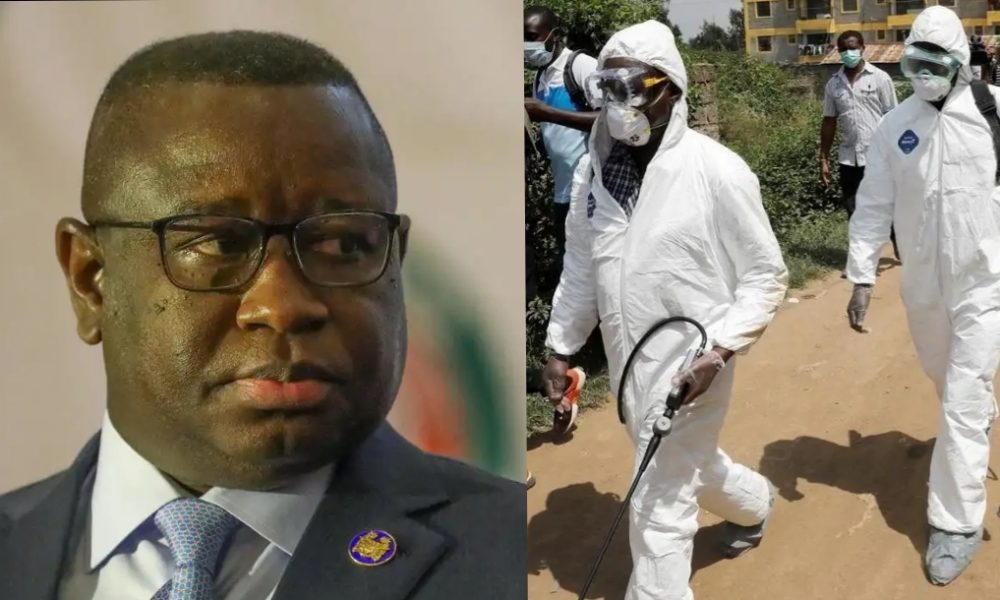 BREAKING: Sierra Leone Announces First Case of Coronavirus
Sierra Leone has registered its first case of the coronavirus today 31st March 2020.
President Julius Maada Bio says he's a 37-year-old man who came to the country with Air Brussels on 16 March.
According to reports, the patient had travelled to France on March 12, 2020. However, when he returned to Sierra Leone on March 16, 2020, he was put in mandatory managed quarantine for 14 days after which he tested positive for COVID-19.
Speaking to newsmen at a State House press briefing today, President Bio noted that the government have activated the Emergency Operations Centre to Level 2 with all attendant pillars, and pre-positioned testing, isolation, and treatment facilities to care for the sick. He assured citizens that the healthcare facilities were safe with trained healthcare workers who are readily available to respond to cases.
"Government of Sierra Leone COVID-19 Response Team is now fully activated. We strongly urge citizens to observe all hygiene and social distancing protocols. Hospital is the best and only place where qualified healthcare personnel can offer you comprehensive medical care. Again, immediately report all persons with symptoms – dry cough, fever, and difficulty breathing
"A number of additional measures are in effect starting today, and I strongly urge strong compliance from every citizen. These will affect the transportation sector, traditional practices, religious practices, trading, and entertainment. The National COVID-19 Response secretariat led by Brig (Rtd) Hassan Conteh will announce the full raft of measures immediately," President Bio said.
He added that the government will continue to sensitize and actively disseminate information through various modes about prevention and symptoms of the disease.
According to the Minister of Health and Sanitation, Professor Alpha Tejan Wurie, the Government of Sierra Leone COVID-19 Response team have quickly began contract tracing to identify and test possible contacts of the index case.