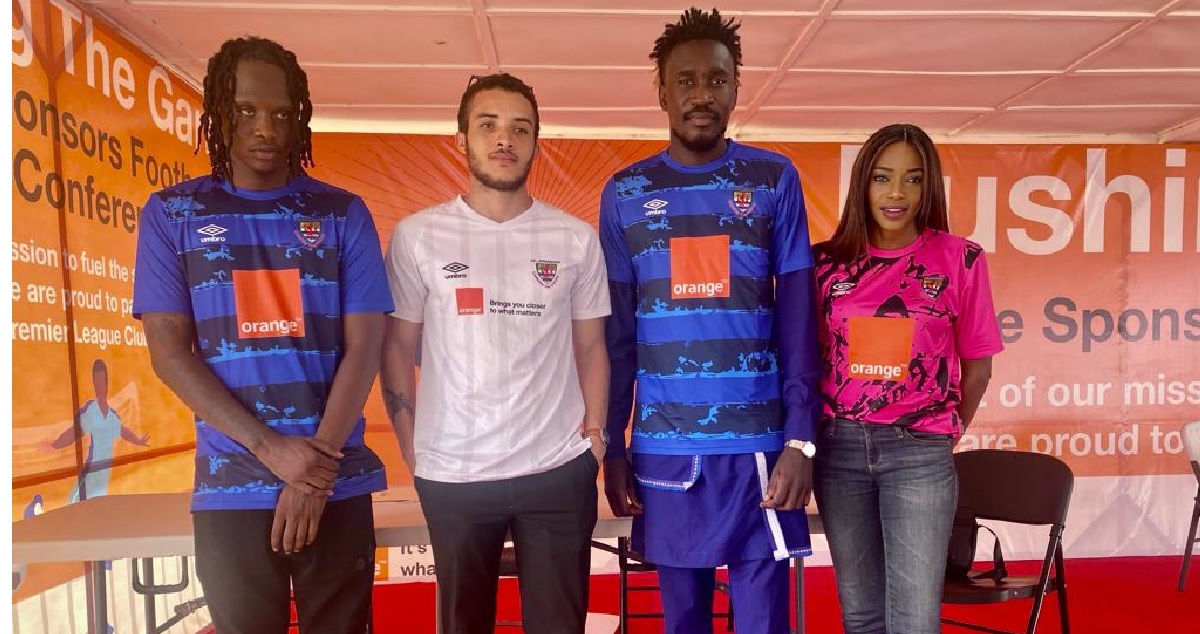 FC Johansen Unveils Skillz And Markmuday as Club Ambassador
One of Sierra Leone's most celebrated football club FC Johansen have unveiled top Sierra Leonean artistes as their new club ambassadors at the Orange SL Head Office at Hill Station, in Freetown.
The newly unveiled ambassadors include Markmuday – one of Sierra Leone's leading afropop and RnB singers, and Skillz – another top-notch RnB artiste.
In her statement, the Founder of FC Johansen, Madam Isha Johansen said that her club will use music and football as a tool to change. With emphasis on promoting education, youth empowerment, girls empowerment, etc, through their newly signed ambassadors.
Making his statements, Markmuday expresses delights in becoming part of the Johansen family, a club he has long yearned to be part of as a player. "Becoming an ambassador for my dream club, is a dream come true," he said.
Skillz also expresses happiness for joining FC Johansen and promised to promote the good image of the club, through his music and his immense influence on the youth.
Details of the contractual agreement were not disclosed but it is believed that with the partnership between FC Johansen and brands like Cape Town City FC, Umbro, Orange and other international brands, rumour has it that, other brands are discussing other partnership with the club and her foundation. The newly unveiled ambassadors are expected to be associated with these brands.

FC Johansen continues to stand out as a professional football club as they continue to do things differently, deviating from the norm. They recently unveiled their new Umbro Jerseys and announced a new Head Coach in a unique and grand style.

The Founder of the club clearly stated that FC Johansen is on the path of rebranding, with the view of becoming a globally recognized football club.