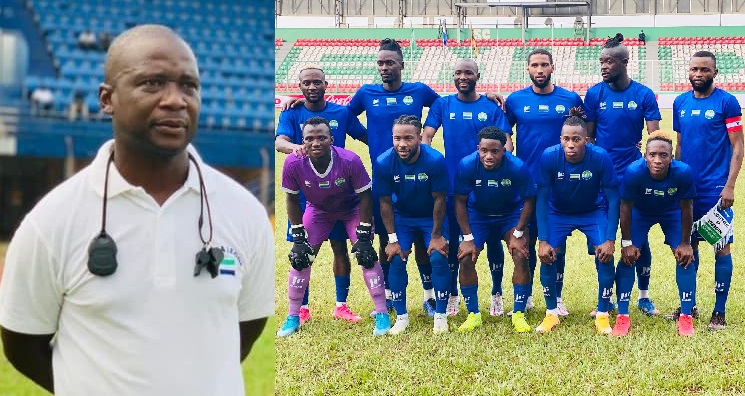 Leone Stars Coach, John Keister Speaks on Issues Around Sierra Leone Players Ahead of Nations Cup
Head coach of the Sierra Leone national team, John Keister, has dilated on several issues around his squad as they continue preparation for the African cup of Nations in Cameroon.
The Leone Stars gaffer cited the Covid-19 situation, injuries, and the release of foreign based players as some of the issues around the squad.
In an exclusive interview with Concord Times Sports, Keister said the problem he is facing with the foreign based players is that their club leagues are ongoing, and that the clubs can't release them immediately.
He, however, expressed optimism to have a bulk of them towards the end of December.
"We started training last week, and it has been a good week so far. We're planning to pick up levels in terms of conditioning and assessing different situations in the training. The friendly matches we played served as an identification process. We used them to identify our strengths and weaknesses, and we are back at training to develop areas that we are lacking," Keister said.
He added: "The coaches working with me are people I've worked with as they are not first timers. I have seen how capable and devoted they are .It is not about me, but Sierra Leone and the boys we are taking are ready to compete and raise our flag."
Home based captain, Yeami Dunia called on Sierra Leoneans to believe in them, and give them all the support as that would serve as a motivation to them as they are in a tough group.
He said, with the fans backing and support from the nation, they are ready to face the challenge and cause havoc on the teams in their group.
"We know on two occasions Sierra Leone has failed to pass through the group stage, but our team is ready to break that record and do more than our predecessors," Yemi assured.